"I started fostering through the Lawrence Humane Society in August 2019 with a pair of two-week old, black kittens – Pumpkin and Boo. I began fostering because of my love for animals and I missed my dog back home while I was away at school. I really don't think a house feels like a home when there aren't any animals to greet you when you get there!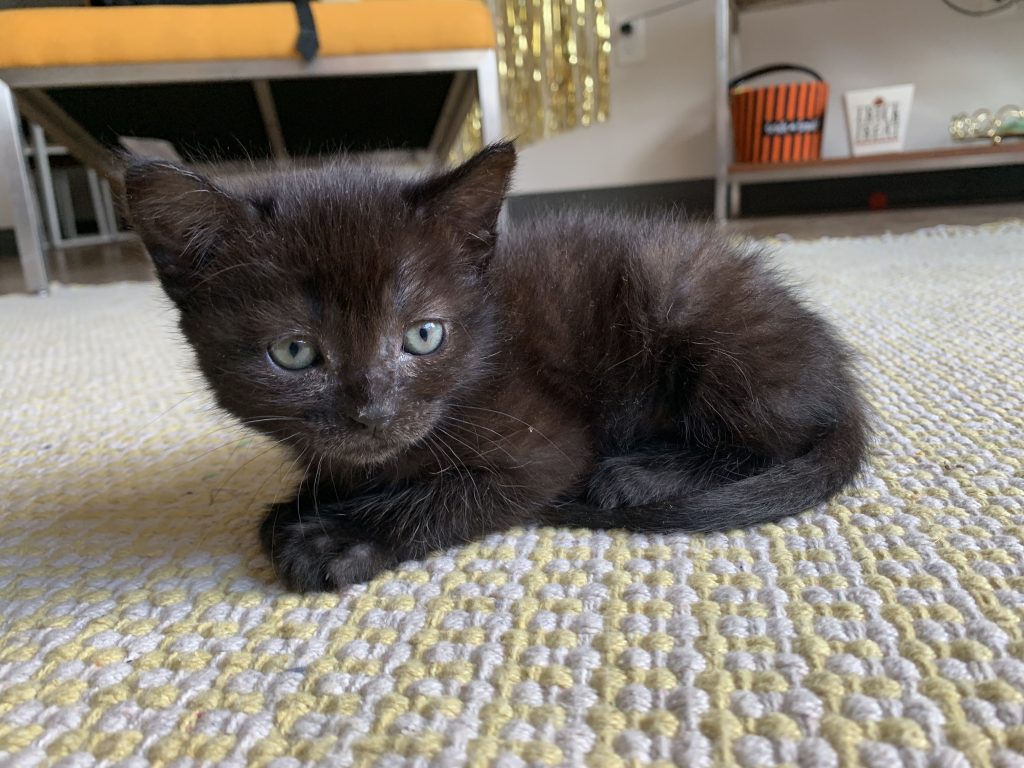 My roommates and I had our first fosters for about 5 weeks and it was literally a funeral having to take them back at the end because we got so attached to them. However, Pumpkin and Boo were definitely what started my passion for fostering. After that, we got two more kittens – Stevie and Elvis, which we had for about a month. One of my roommate's friends ended up adopting Stevie, which we love because we can still see how she is doing! In January when I returned for the semester, I emailed the Humane Society in hopes to foster more kittens and we got three this time – Chief, Kelce, and Loca. Literally the cutest, long-haired kittens ever!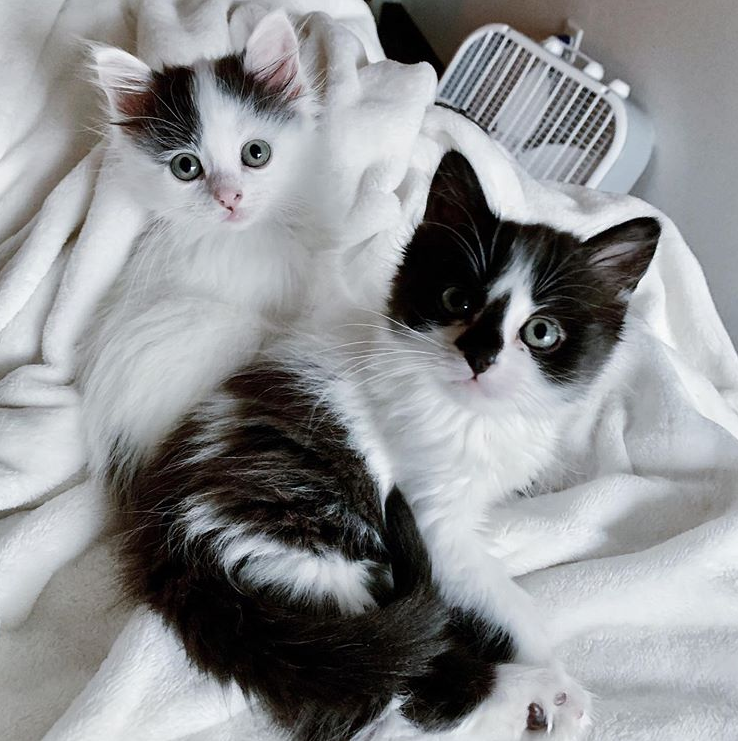 Soon after, I heard about the Dogs-Day-Out program (I am a dog person at heart) so I began participating in that which led to my short-term fostering of dogs. I fostered a little pitty, Roman, for a couple days and he was the sweetest dog ever. Then I picked up Maggie for a little week-long vacation and ended up loving her so much I decided to adopt her!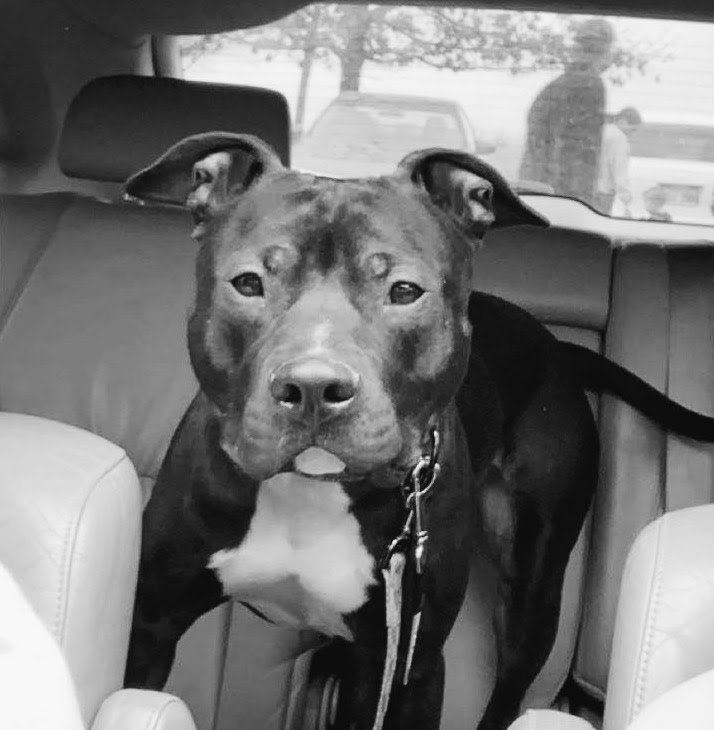 I would say my favorite things about fostering are that it paired me with my new furry best friend, Maggie, the experience of getting to see little kittens get stronger and more playful, and also just knowing that you're helping an animal is such a great feeling because they are one of the most vulnerable populations. Now that I've started fostering, I know it is something I am going to be doing for the rest of my life."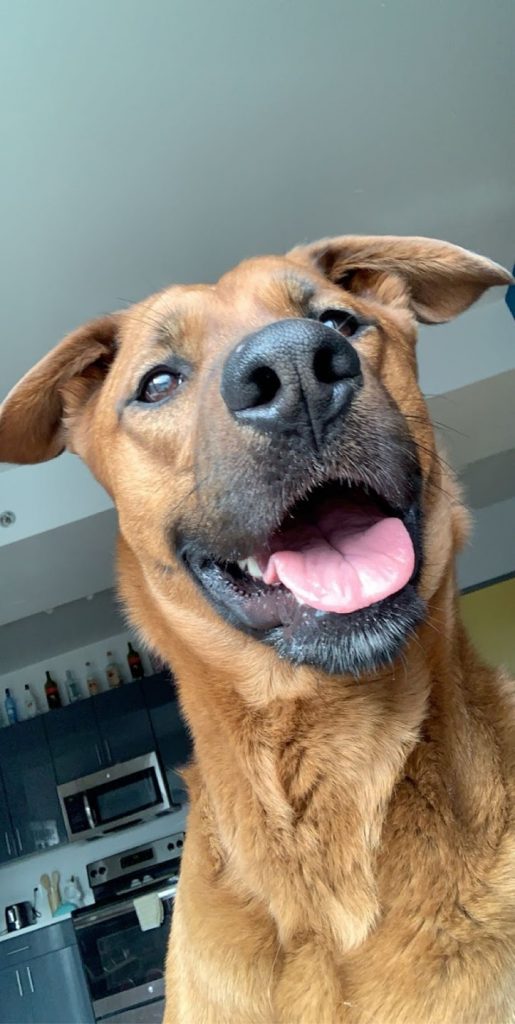 If you would like to follow more foster animals from these wonderful roommates, follow them on Instagram!: @629fosters