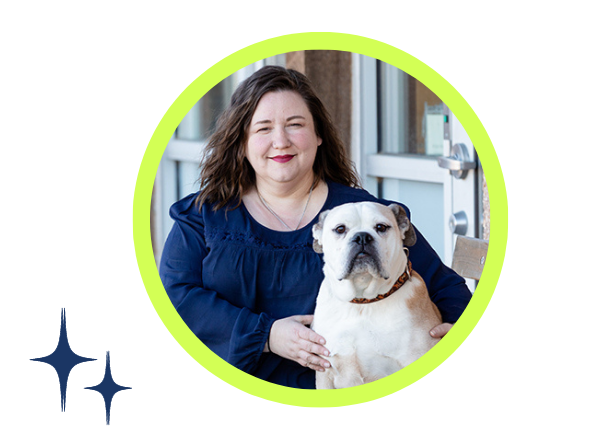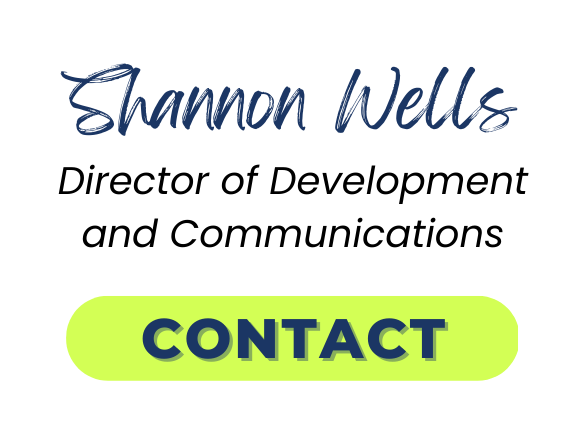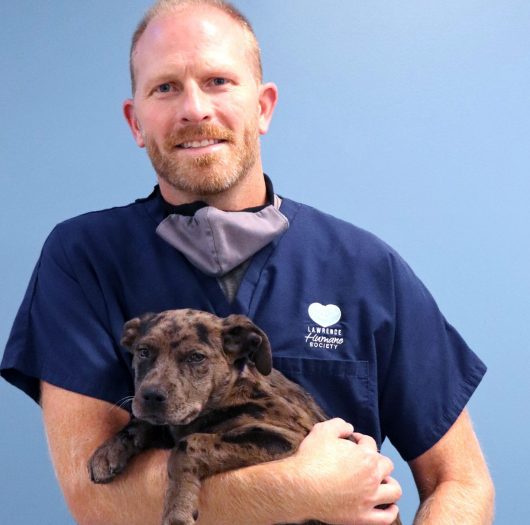 Dr. Luke Pickett joined the Lawrence Humane Society in February 2017 after serving 10 years as the Chief Veterinarian at Wayside Waifs in Kansas City, Missouri, and a tenure at Mixed Animal Practice in Platte City, Missouri. Dr. Pickett holds a Bachelor of Science in Biology from Emporia State University and a Doctor of Veterinary Medicine from Kansas State University. Dr. Pickett is thrilled to be working for the Lawrence Humane Society, and looks forward to making a positive impact in the lives of the animals in our community. When he's not caring for homeless animals, Dr. Pickett enjoys spending time with his wife and three adorable children.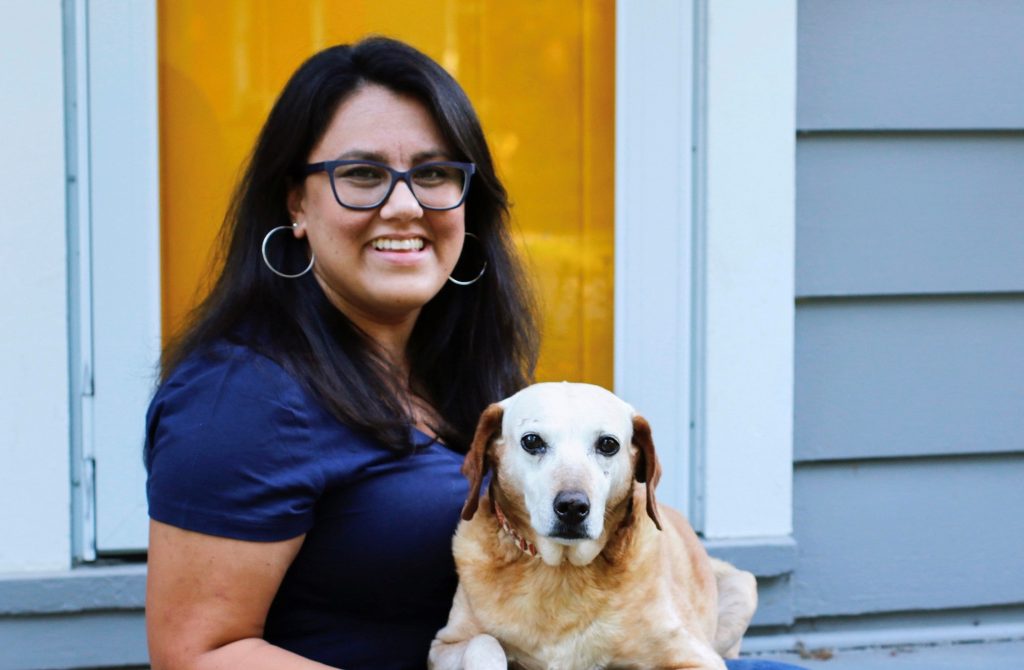 Director of Development & Communications
Elina Alterman has a long and robust history with the Lawrence Humane Society. Elina emigrated to the United States with her family in 1991 and grew up in Lawrence, where she established deep roots in the community and spent her spare time volunteering at the animal shelter. Prior to her current position, Elina served as the Senior Manager of Social Work, where she led the Pet Resource Center and oversaw the development and implementation of our Crisis Pet Retention (CPR) fund. Elina's career has spanned philanthropy, nonprofit consulting, direct practice social work, and government relations. A social worker and grassroots organizer by training, Elina served as Program Officer at the Kansas Health Foundation for 5 years where she led KHF's community and civic engagement portfolio. Elina then led her own consulting company through which she supported nonprofits, foundations, and health care systems across the country through her experience in campaign development and strategic planning.

Elina loves living in her hometown of Lawrence with her partner and their five senior dogs and seven cats – the ultimate blended family! She serves on the board of Just Food, as board president of Let's Talk, and board treasurer of Loud Light Civic Action. She is a Big Sister through Big Brothers Big Sisters Serving Douglas County and in her spare time volunteers at Shooting Star Equine Rescue in Topeka to get her horse and donkey fix!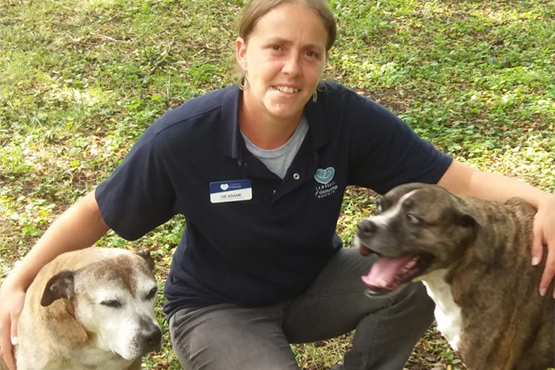 Senior Manager of Operations
Liz Adams joined the Lawrence Humane Society in August 2007 as an Animal Care Associate, and has held a variety of positions including Canine Care Coordinator and Shelter Supervisor. Currently, Liz serves as the shelter's Senior Manager of Operations. As a Lawrence native, one of Liz's favorite parts of her job is helping the community she loves. Liz shares her home with her husband, Ryan, and two Lawrence Humane Society alums – Ennis, a 14-year-old Shar Pei mix, and Chloe, a 1-year-old poodle terrier mix. In her free time, Liz enjoys camping and spending time outdoors.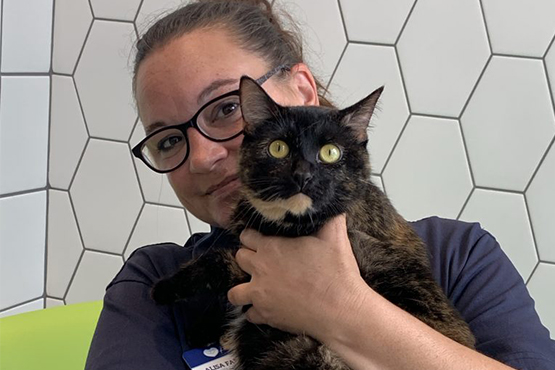 Senior Manager of Programs
Alisa's first personal dog was Frankie (a bully breed, who lived 16 years). Frankie sparked a passion for advocacy and education which started her journey in animal welfare by volunteering with Game Dog Guardian. She became an active volunteer for the organization through fostering and coordinating events. Her passion, inspired by her time with GDG, led her to accept a position with a privately owned boarding facility in Olathe, KS, where she worked her way up to Co-General Manager. After three years, she was ready to jump into animal welfare where she became the Manager of the Petco Adoption Center for Kansas City Pet Project. Alisa, a Lawrence resident, is now excited to be working for her community animal shelter, and looks forward to increase awareness and implement community programs at the Lawrence Humane Society. In her free time, Alisa enjoys cooking, spending time with family, and her pup, Winnie (a GDG alum!). She really really wants a cat to complete her fur-family, but Winnie totally disagrees.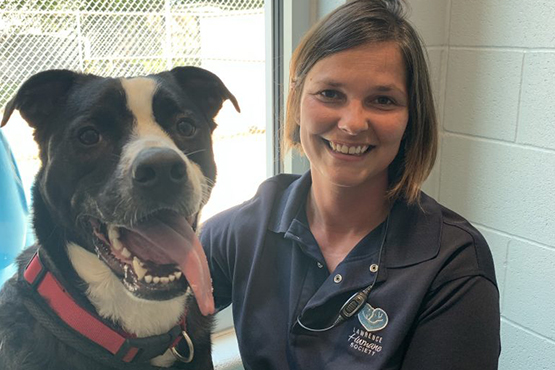 Rikki Swearengin has had a love for animals for as long as she can remember. As a child, Rikki had many pets and was constantly trying to bring home every stray that crossed her path. At the age of 14, she began to volunteer with the Lawrence Humane Society. The idea to make her passion her career quickly formed soon after. Rikki was hired as a Kennel Technician. In 2003, she left the Humane Society to explore other opportunities, but realized that something was missing in her career. In 2010, Rikki rejoined the Humane Society family as a Client Care Associate and, since then, has held many positions. She currently serves as the shelter's Humane Investigation Manager and, in June of 2016, was certified as a Humane Animal Investigator through National Animal Cruelty Investigations School. She also oversees the adoptions department. When Rikki is not at the Humane Society, she enjoys spending time with her children and pets.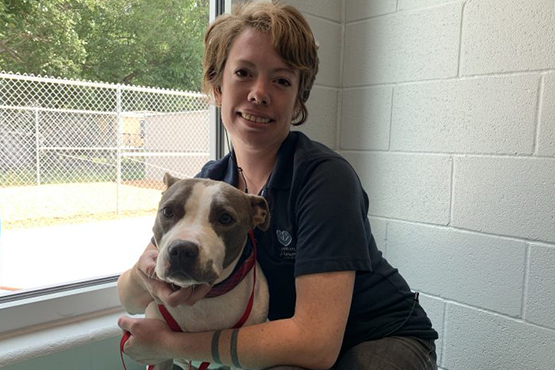 Tia Ezell joined the Lawrence Humane Society in 2012.  After completing a degree in Sociology at Wichita State University, she made the move to Lawrence from her hometown of Yoder, Kansas. Tia started as a Client Care associate at Lawrence Humane, and eventually moved on to become an animal care associate, medical team member, the Foster and Transfer Coordinator, the Pet Resource Center Supervisor, and now helps coordinate the clinic! She loves working with both people and animals, and has been thrilled to be able to combine these passions in the ever changing field of animal welfare. In her free time, Tia spends time enjoying North Lawrence's quaint neighborhoods with her dogs Zeke and Jayda, porch time with friends, and tending to a large garden and flock of adopted chickens,  ducks, and cats.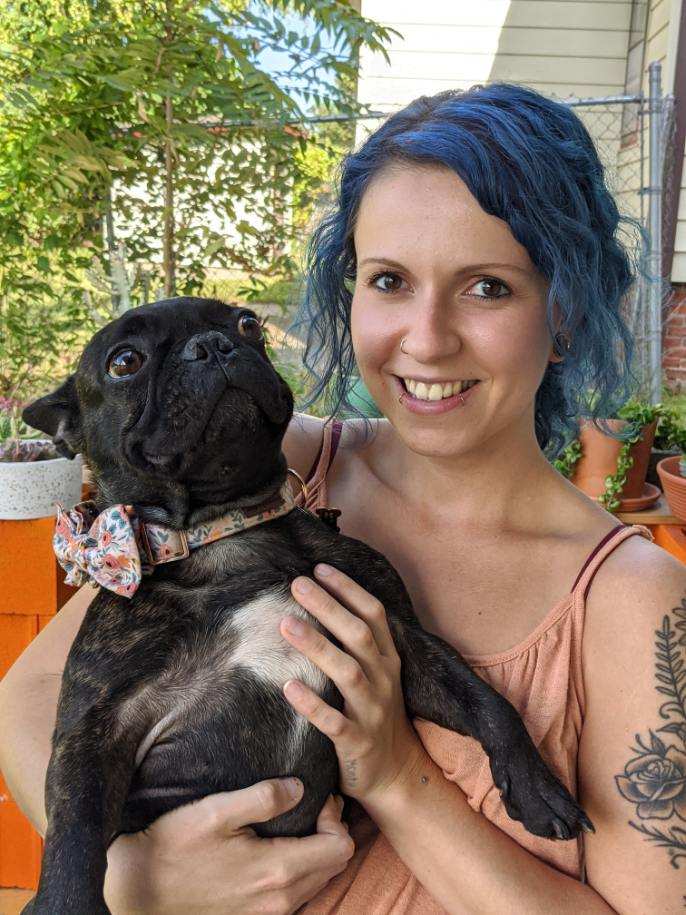 Megan Herman joined LHS team in 2013 as an Animal Care Associate. Over the years, she bounced around several other areas of the shelter while finishing Vet Tech School. Upon graduation, she joined the brand new medical team, eventually working her way up to Clinic Manager. Megan considers this role as her absolute dream job and loves that she is able to put her education and compassion to use, helping the people and animals in our community. In her free time, Megan enjoys spending her time with friends, fostering neonatal kittens as well as a variety of other medical anomalies, and spending time with her cats, most of which are previous LHS fosters.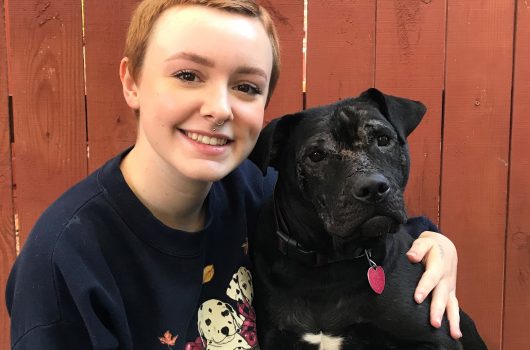 Foster & Transport Coordinator
Rylee Clingingsmith is new to the shelter world, joining the team in October 2020, but is thrilled to start her journey at the Lawrence Humane Society. Growing up in Lawrence, trips to the humane society were always considered a special activity and most often resulted in leaving with a new furry friend. With a background in exotic and small animal welfare as well as customer service, Rylee is using her skills to provide exceptional care to all animals and humans coming to the shelter. When not at work, Rylee can be found at home with her birds, reptiles, and arachnids as well as with her four cats and dog. Rylee's passion in life is educating the public in proper animal husbandry. Having the opportunity to provide resources necessary to help people offer the best home possible to their animals is the most fulfilling job she could have.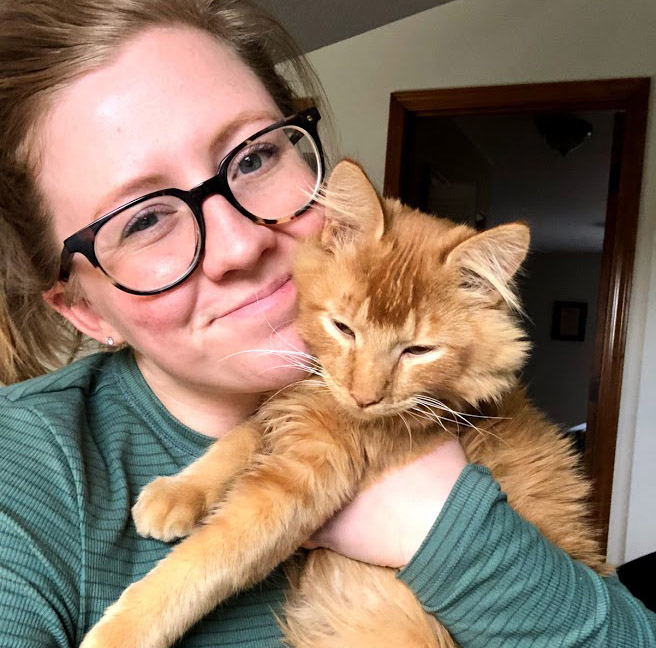 Sydney Martin joined the Lawrence Humane Society as the first-ever Content Creator in January 2020. With a background in graphic design and marketing, she utilizes her design and video skills to create entertaining content for the organization. Each week, Sydney puts together the Wet Nose News and sends it out to Lawrence Humane's animal-loving community! Sydney loves the opportunity to use her creativity to help animals find their forever homes and raise money for the organization. In her free time, you'll find her cooking up a storm in the kitchen, working on house renovations with her husband, traveling to the mountains, and exploring the beautiful city of Lawrence. She has a 5-year-old Australian Shepherd named Mishka,  and two kitties named Simon & Joey.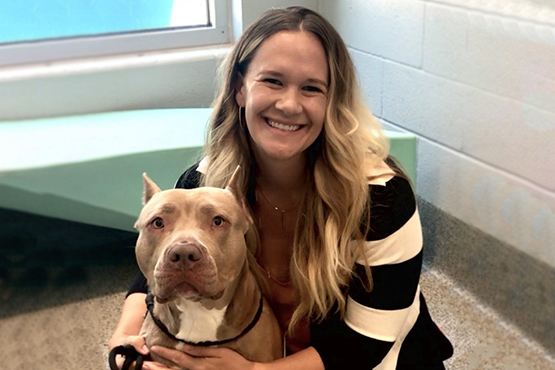 Katie graduated from Missouri State University and received her Juris Doctor from the University of Kansas School of Law. She was awarded the Walter Hiersteiner Outstanding Service Award by the law school faculty, which is given to the student whose service to her fellow students, university, and community, demonstrates the greatest promise for contribution to the legal profession and to society. Katie is the Founder of the KU Student Animal Legal Defense Fund, founded the Animal Cruelty Prosecution Clinic in conjunction with the Lawrence Humane Society, and worked for Best Friends Animal Society while in law school, and upon graduation as a legislative attorney. Katie operates her own practice in Lawrence, focusing on animal law and municipal law; representing pet owners, as well as cities, and training law enforcement on animal issues. The Lawrence Humane Society has been a client since the practice opened. Katie works as our Animal Welfare Counsel and liaison for legislative and legal issues on a state and local level. Katie is licensed to practice in Kansas and Missouri, and is a frequent speaker and author regarding animal law matters. Katie is a member of the Lawrence Humane Relations Commission and a board member of the Symbiotic Behavioral Treatment Center. She lives in Lawrence with her husband Anthony, their two daughters, and four dogs, including Liam and Leonidas, who are registered therapy dogs with Pet Partners.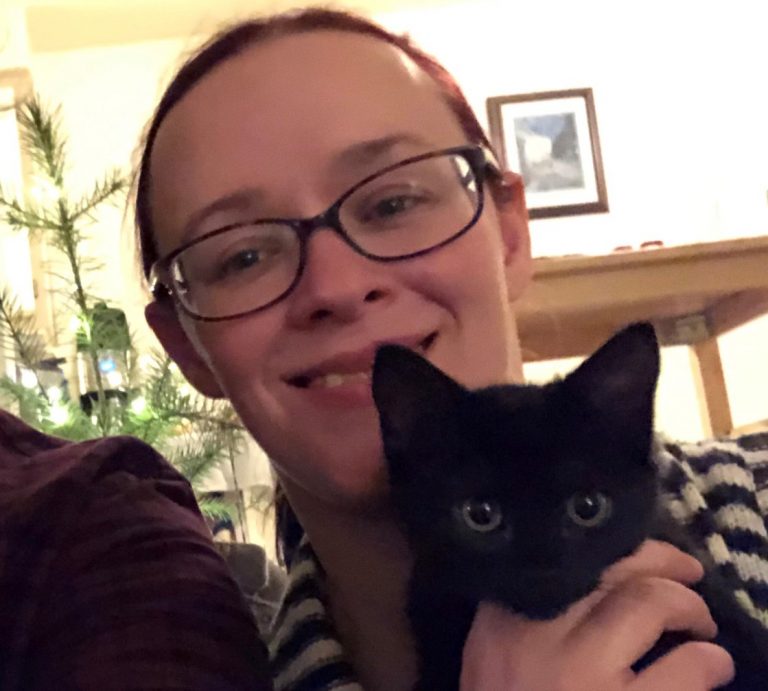 Volunteer & Community Engagement Coordinator
Lisa is a long time volunteer of shelter and foster organizations across the country, but new to a shelter career. She joined Lawrence Humane in September of 2021 as the Volunteer and Community Engagement Coordinator. She has always loved animals and cared for a collection of stray cats as a kid. Her passion for connecting shelter animals with forever homes was sparked by Ophelia (aka Crazy), a cat she adopted from LHS in 2006. Crazy lived to be 13 and was always ready to snuggle or play a game of fetch. Lisa pursued an advanced degree in Classics (Master's at KU in 2007 – go Jayhawks!) and worked for a time at The Nature Conservancy as a science writer. Over time, she realized that her passion was fostering the human-animal bond and pivoted to work focused on companion animals. She lives in Lawrence with her long time partner, Ian, and her animals (2 cats Mei & Haku, and a dog named Bucephalus!)

As a 501(c)3 nonprofit organization, the Lawrence Humane Society is governed by a volunteer Board of Directors. The Board determines and defines the organization's mission, identifies its purpose and goals. The Lawrence Humane Society Board acts as the overall governing body, voting on major policy issues and playing a role in fundraising and community outreach.
The Board of Directors meets on the fourth Wednesday of each Month at 6:00pm. The first 15 minutes of each meeting are open to the public for questions, comments, and suggestions. If you would like to attend, please email us so we can provide sufficient time in our agenda.
2022 Board of Directors
Chair:
John Hanley, Equity Bank
Vice Chair:
Charlotte Tritch, University of Kansas
Treasurer:
Kirk Putman, Hill's Pet Nutrition (retired)
Secretary:
Paula Hatcher, Community Volunteer
Members:
Lindsay Roesler, Community Volunteer
Jolisa Buchner, Community Volunteer, Former Capital Campaign Co-Chair
Dale Finnestad, Hills Pet Nutrition
Sandra Gautt, Community Volunteer
Alice Karakas Neumann, Educator & Volunteer
Dakota Loomis, Law Firm of Dakota Loomis

Lawrence Humane Society employees are a dedicated group of people committed to animal welfare. We value innovation, compassion, and excellence, and are always looking to add talented individuals to our team!
In addition to competitive salaries, we offer a comprehensive benefits package to our full-time staff members. Our benefits are designed to help our staff lead healthy and rewarding lives. They include:
Health insurance
Voluntary supplemental insurance programs
Vacation and sick time
Discounts on pet food, medication and limited veterinary services