On Tuesday, October 20, a woman called the Lawrence Humane Society with a veterinary emergency and spoke with staff member, Jessica Kierstead. She reported her two month old kitten had been attacked by something and its leg was severely mangled. After calling vets around town, the young kitten's parents realized they couldn't afford how much the surgery cost and as a last chance, they were hoping we could help them figure something out.
Jessica, a member of our medical staff, recognized this situation as a potential candidate for our Crisis Pet Retention Fund. After other staff members agreed this was the perfect CPR candidate, the kitten was brought into our Pet Resource Center to see what our medical staff could do.
Our lead veterinarian, Dr. Luke Pickett, examined the kitten. It turned out a raccoon had attacked the cat and its leg needed to be amputated immediately or he wouldn't make it. Dr. Pickett went to work right away. He amputated the leg, spayed and vaccinated the kitten, and treated for ear mites. All of these lifesaving procedures were covered by the CPR fund.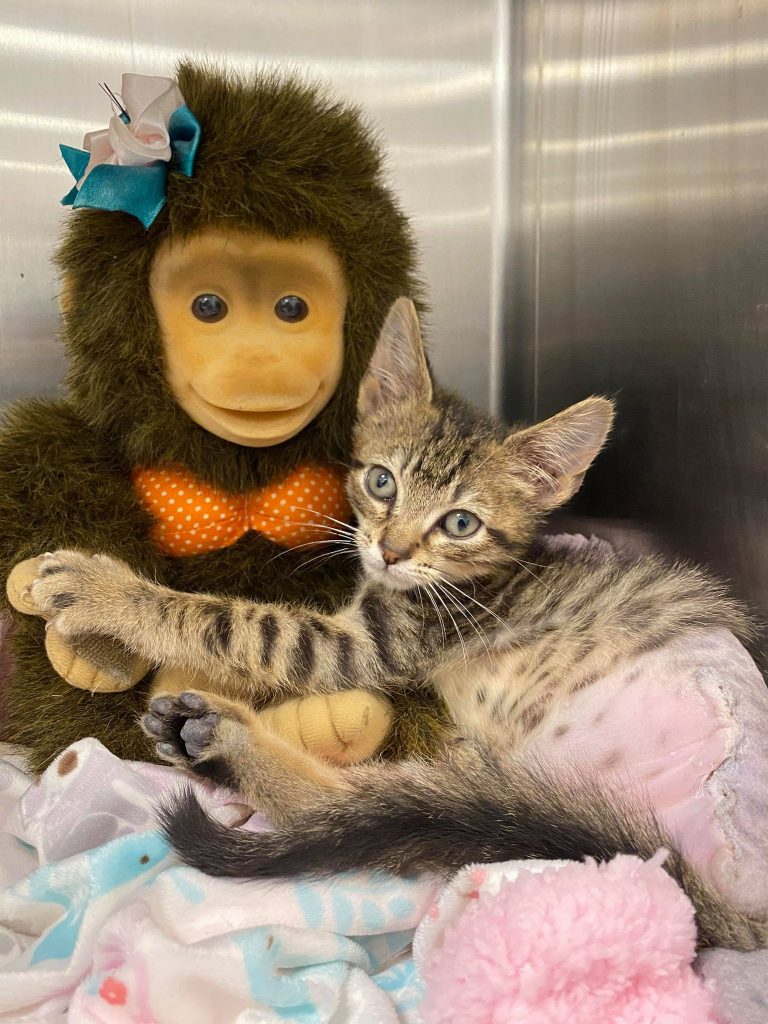 Once the surgery was complete, a staff member called the woman to report everything had gone smoothly and they could pick up the kitten the following day. The woman confessed she had been homeless for several years. She recently secured stable housing and this was the first pet she was able to care for in over 15 years. It was clear that the woman loved this animal so much. She was so thankful this unexpected accident turned into a happy ending. The couple named the kitten "Lucky."
We understand financial circumstances alone are not reliable indicators of the capacity to love and care for a pet. Because of the Crisis Pet Retention Fund, the Lawrence Humane Society was able to assist Lucky in receiving the care he desperately needed and return the kitten back home with its family.