On Sunday, April 18th, we hosted a low-cost vaccine and microchip clinic for Douglas County residents.
On Sunday, April 18th, the Lawrence Humane Society hosted the first of many low-cost vaccine and microchip clinics that we plan to offer on a monthly basis. For our April clinic, we were able to serve: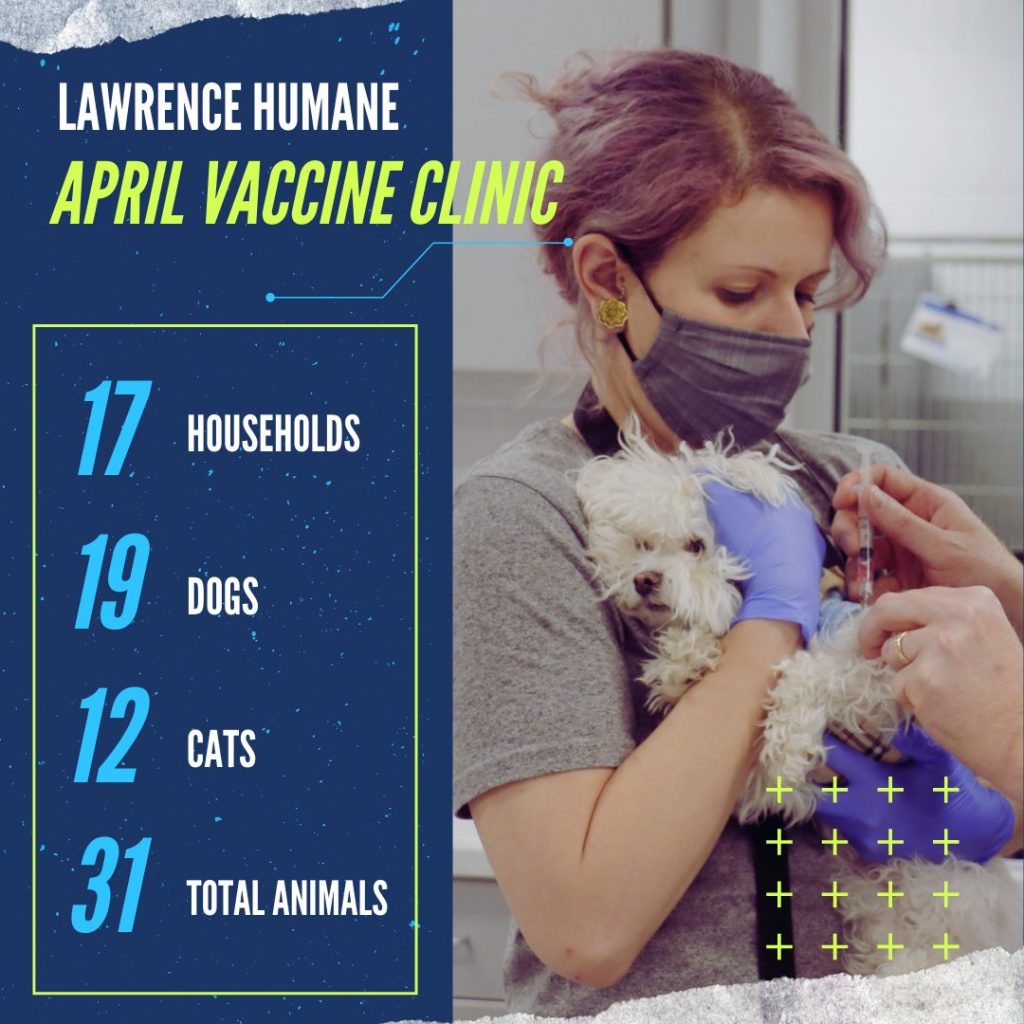 We have seen an increasing need for assistance with essential and preventative animal care as more and more people contact the Pet Resource Center asking for help or resources to get their pets vaccinated and microchipped because they can't afford it otherwise. 
All 31 of the pets we served during the April clinic had not seen a veterinarian in over a year because cost was a major barrier for their families. 
"We want to ensure that pet owners in Douglas County have access to essential, preventative care for their pets regardless of income or any other systemic barrier," said Elina Alterman, the Lawrence Humane Society's Senior Manager of Social Work.
It is vital to our organization that the Douglas County community is healthy, safe, and all of its members are valued. The Lawrence Humane Society never wants pet owners to feel like they need to make the difficult decision of whether to pay for their own health care or their pets. We will continue to offer these clinics on a monthly basis, continually striving to make the clinics as accessible as possible.
If you or someone you know would like to participate in one of our low-cost vaccine clinics, please have them fill out the form linked below. We will release the next clinic's date on our Facebook and Instagram pages!