LAWRENCE, KS – Back in 2021,  we posted a female mastiff on our foster Facebook page that needed to be fostered. We desperately wanted to get her in a home because we believed she was pregnant and the shelter is not the best place for a pregnant mom to have babies. Wouldn't you know it – we were right! This was just the beginning of Mama Nellie's story.
Longtime Lawrence Humane foster, Audrey Pool, has fostered many animals before, including pregnant cats, but never a pregnant dog and she was up for the challenge. After picking up Nellie and taking her home, Audrey realized Nellie was a bigger task than she ever had before. Unlike her pregnant cat fosters, Audrey was unable to keep Nellie in her master closet upstairs due to her fear of stairs. Luckily, she was able to pivot to the family's amazing garage, which had plenty of space and a stove for warmth.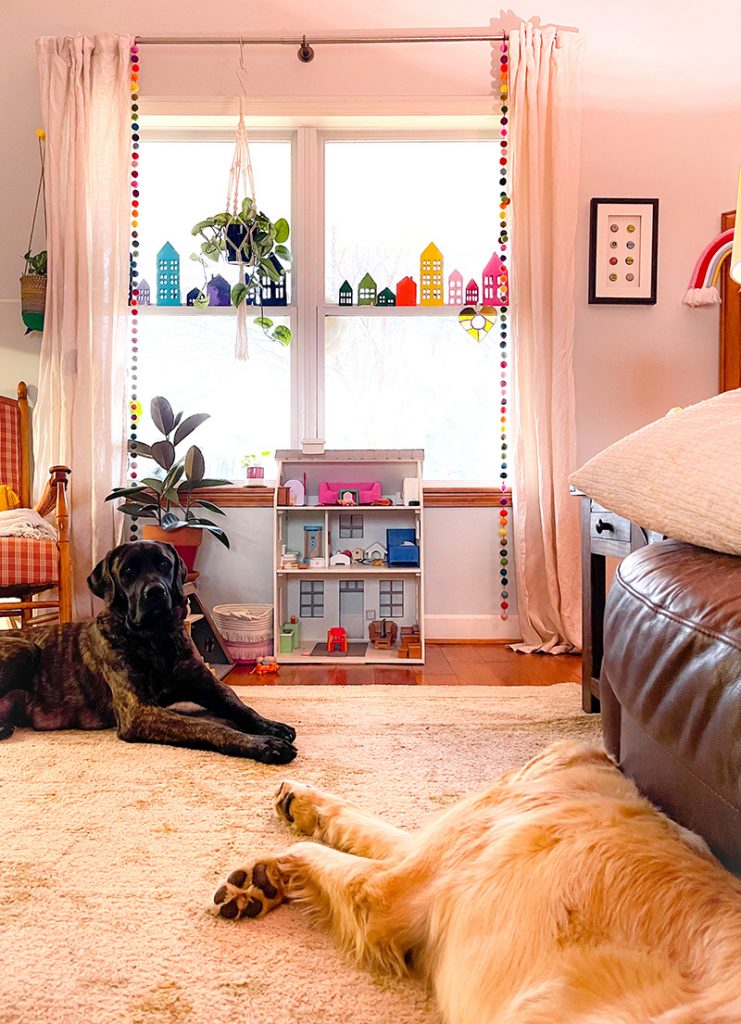 When the day finally came for Nellie to give birth, it was during a Chiefs game. Audrey's husband, children, and their children's best friends were all in the garage watching the game and helping Nellie birth her newborn puppies. When talking about the event and it being her favorite memory of Nellie, Audrey said, "That was a night the kids will never forget." A total of thirteen puppies were born with three sadly passing away. The ten puppies that were adopted were named: Violet, Willow, Torvi, Rebel, Ike, Everest, Lucy, Andromeda, Muscle Man, and Oakley.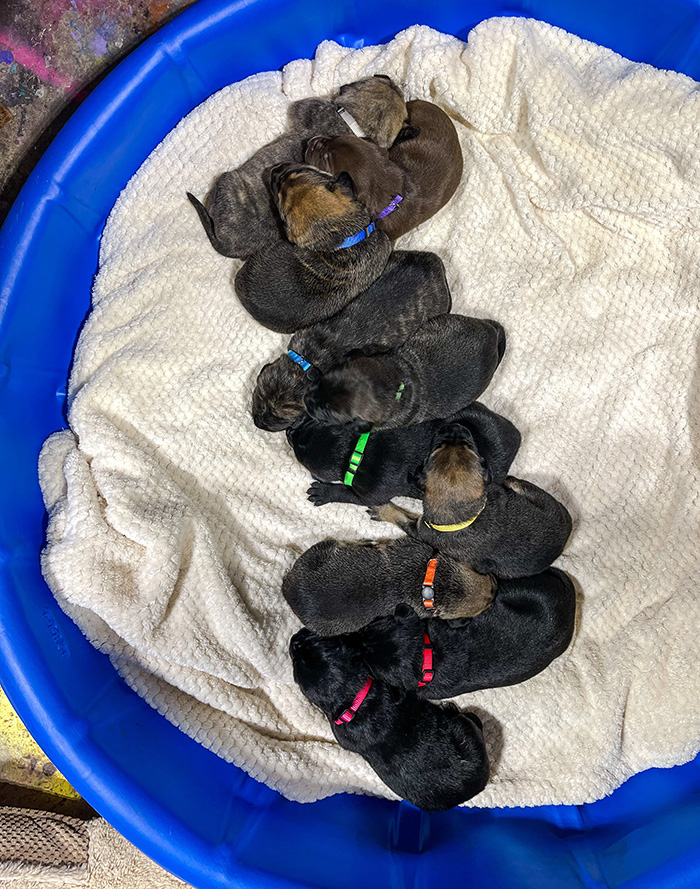 A Lawrence Humane staff member, Ashley, contacted her brother Josh Rice and his family soon after the puppies were born and told them about the Mastiff puppies. Josh and his wife, Victoria, had been thinking about getting a Mastiff for a while and thought it was the perfect opportunity to get a puppy with their daughter, Catherine, still being very young. When going to look at the puppies Josh said, "Catherine was more interested in hanging out with Nellie than trying to chase the other puppies," and that was the moment they thought about adopting Nellie instead.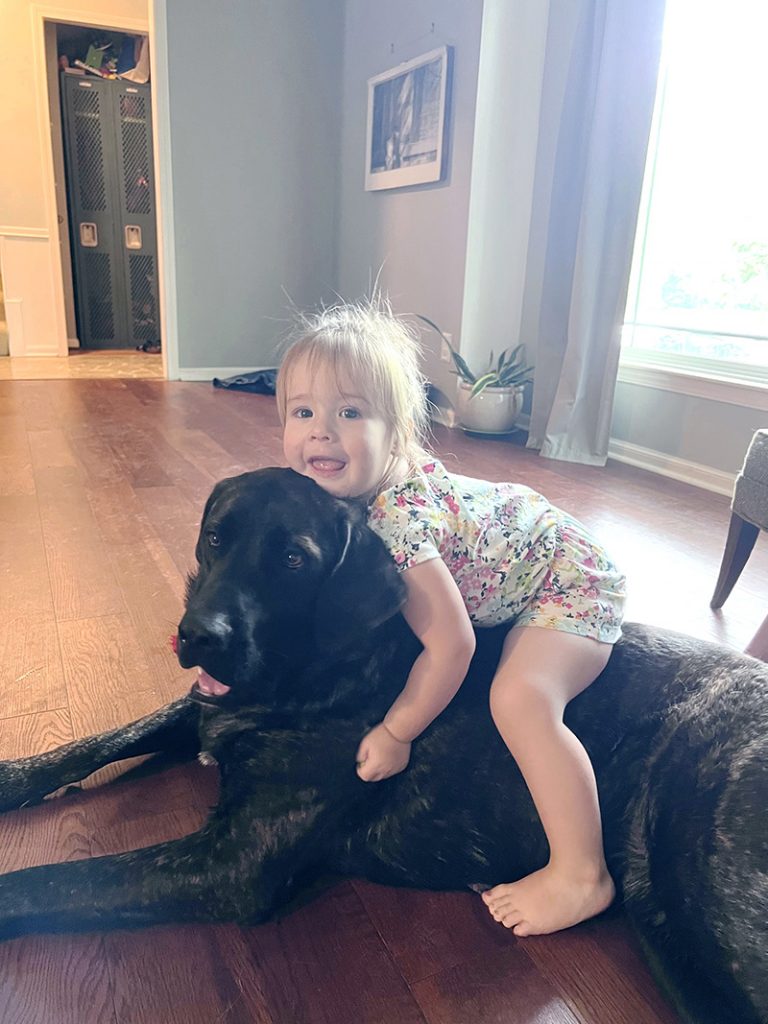 About a year later and Nellie is living her best life with the Rice family. She is Catherine's best friend and loves to play with her eight-year-old brother, Teddy. We love Nellie, her story, and where she is now, but none of it would have been possible without Audrey taking on the task of fostering her as well as Ashley and Josh's family seeing the absolutely amazing girl Nellie is and finding the perfect match.
Check out this video interview of Audrey & the Rice family by KU journalism student, Steven Leasure!