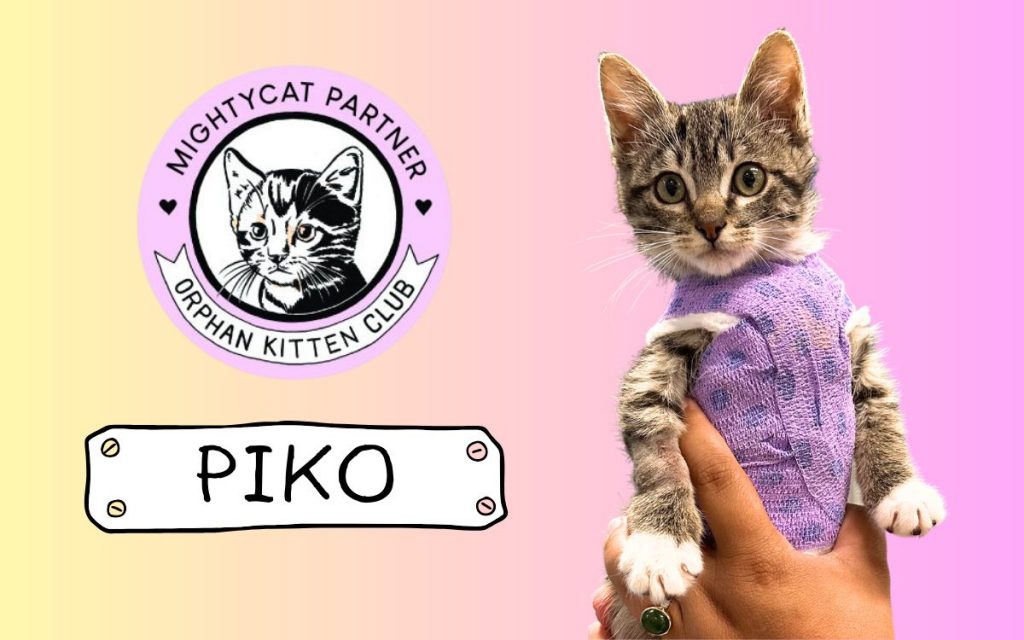 Meet Piko – our newest Orphan Kitten Club #Mightycat! Piko was surrendered to Lawrence Humane when he was approximately 5-6 weeks old, underweight and with a belly full of worms. After receiving his first dose of medication, he was sent to foster care so he would have a safe place to gain some weight before he could be made available for adoption. Once on medication, Piko got healthy and strong, gained necessary weight, beat the worms, and showed off his fun, playful personality. At two months old and just over two pounds, Piko was ready to be neutered and came back to Lawrence Humane for his surgery. However – while sedating him, the medical team felt something amiss with his sternum so they took some radiographs of his chest. It was discovered Piko had pectus excavatum – a congenital chest wall deformity that causes a depression of the sternum, lessening his life expectancy. Staff proceeded with his neuter surgery and got his vaccines updated, but the pectus excavatum needed to be addressed before moving forward with adoption.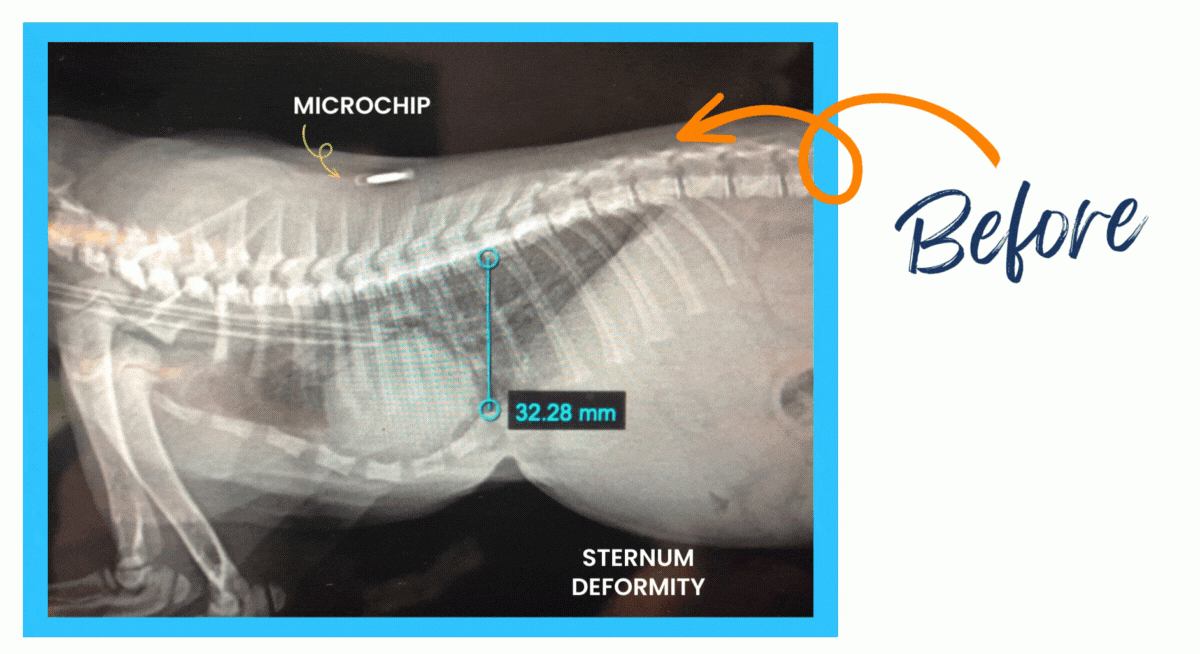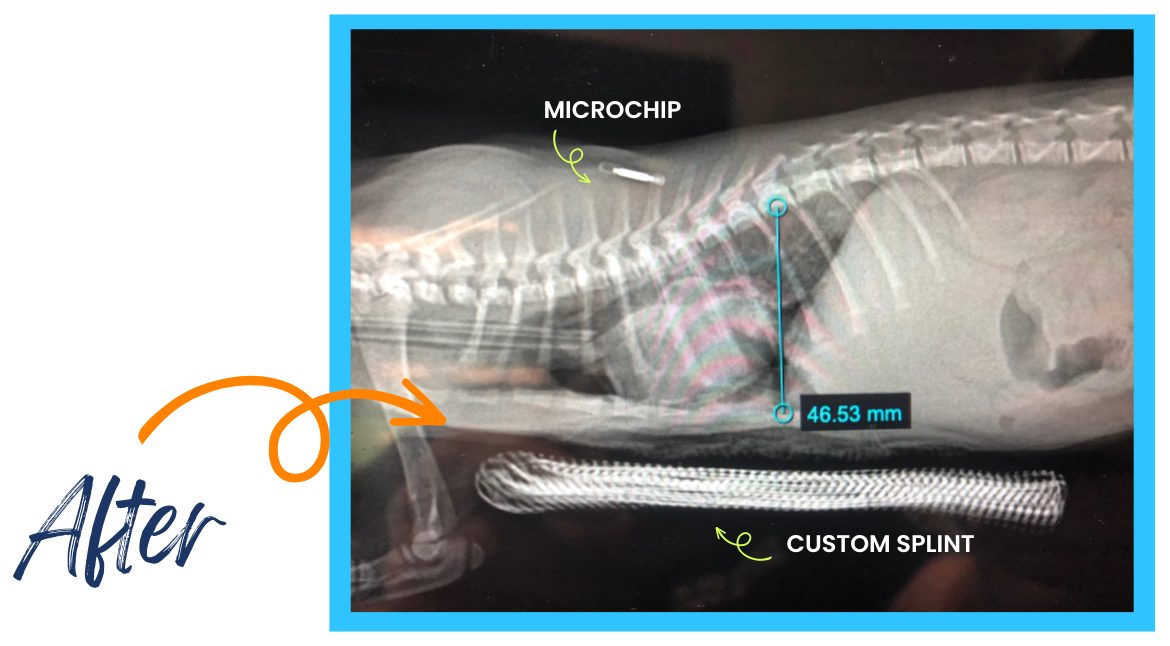 There isn't a veterinarian in Lawrence that does this kind of specialty procedure, so we had to go to a veterinary surgeon in Wichita, which is 2.5 hours south of Lawrence. A member of the Lawrence Humane team drove Piko to Wichita, where Dr. Heather Millard placed an external custom-made splint on Piko. The goal of the surgery was to reduce the inward deviation of the sternum, so Piko would have an easier time breathing and extend his life expectancy. Piko stayed overnight at the specialty veterinary hospital, then came back to Lawrence the following day. He is now back with his foster, where he will remain for the next 4-8 weeks while the splint is on him. Piko is returning to Lawrence Humane once a week to be examined and to have the area around his splint cleaned and re-bandaged. 
We have been able to take the utmost care of Piko thanks to a Mightycat grant from the
Orphan Kitten Club
, who helped cover the cost of Piko's care. Thank you, OKC and
Kitten Lady
, for helping us continue to care for the most vulnerable kittens in Douglas County!