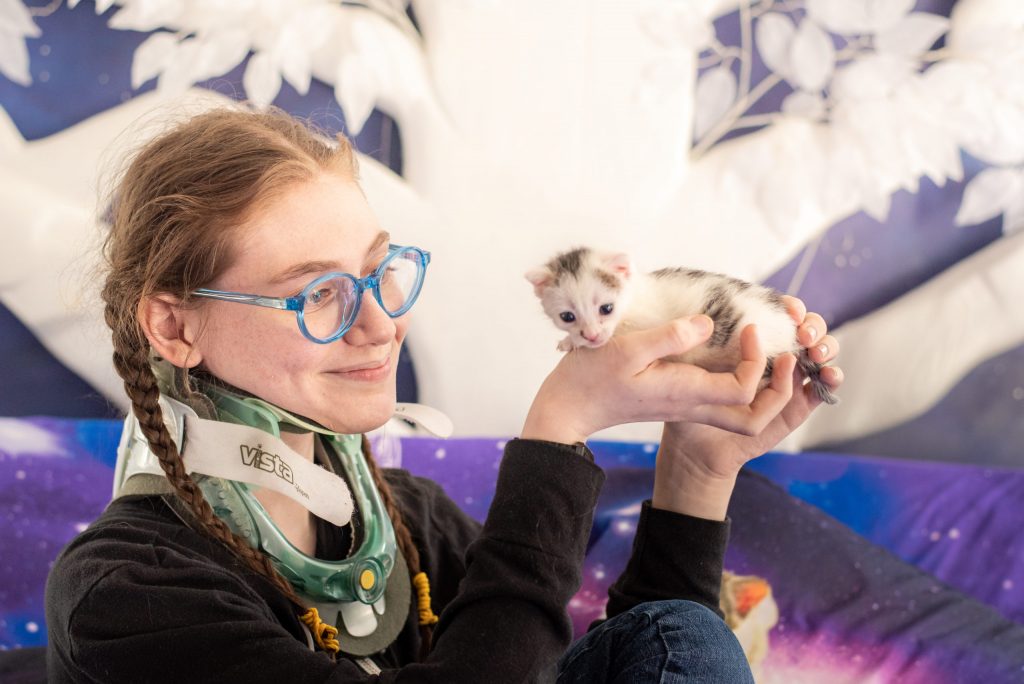 "If I can do it,
you can too."
That was Kira Serisky's moto. Vermont resident, Kira, was just 14 years old when she began her mission to save kittens and educate others while doing so. Kira believed that everyone is capable of pitching in to help cats and kittens in some capacity, no matter how small the act. She didn't let the fact that she had to deal with many health challenges due to Ehlers-Danlos Syndrome (EDS) stop her from fostering just-born neonatal kittens and ill kittens, administering injections, delivering subcutaneous fluids, and bottle feeding the sickest and neediest kittens. By the time she passed away at age 17 from complications from EDS, Kira had fostered and cared for over 40 at-risk kittens, never letting the chronic illness slow her down.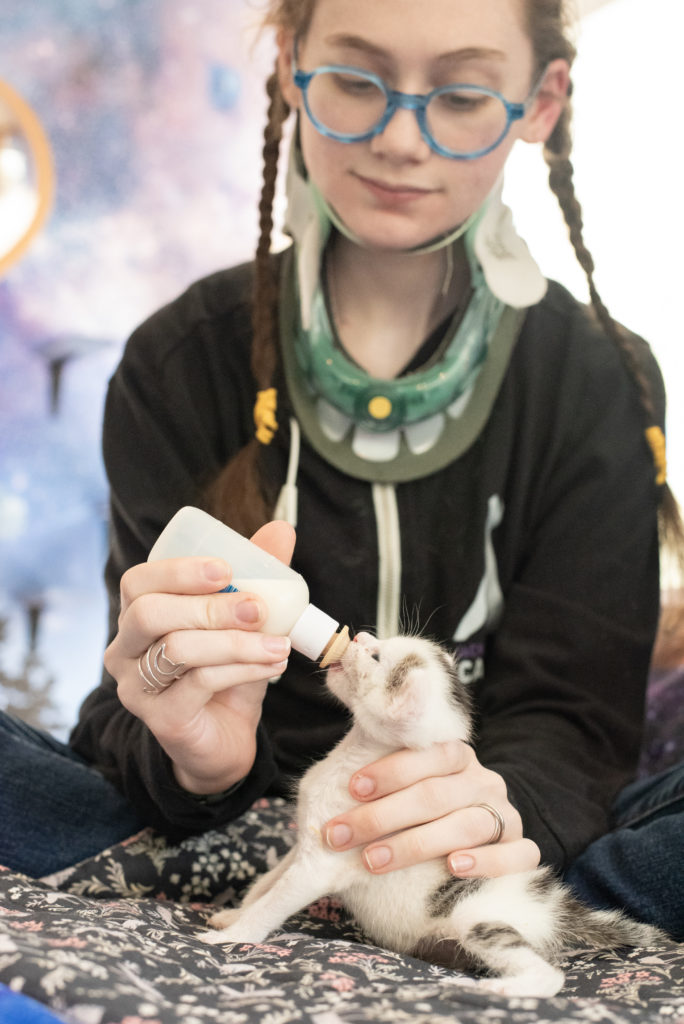 Kira had plans to save many more kittens and expand her platform to educate others, so now her family and other kitten-loving friends are carrying forth her legacy. This summer, Hannah Shaw, the Kitten Lady, established Kira's Kitten Fund as a special campaign through her nonprofit, the Orphan Kitten Club. The goal of Kira's Kitten Fund is to help young people become engaged in kitten welfare, just like Kira. 
As an Orphan Kitten Club Mightycat Partner organization, Lawrence Humane was offered an opportunity to apply for a Kira's Kitten Fund grant and we were honored to be chosen as a grantee. The Kira's Kitten Fund grant from the Orphan Kitten Club allowed Lawrence Humane to create ten Kira's Kitten Kits to distribute to our kitten-fostering families with children. We hope to make kitten fostering accessible, consistent, and build a passion for kitten fostering at a young age. These kitten kits include kitten bottles and Miracle Nipples for bottle feeding, scales, heat discs, stuffed mama cats with heartbeats, blender bottles for making slurry, and kitten playpens making it easier for parents who have kittens and kiddos running around!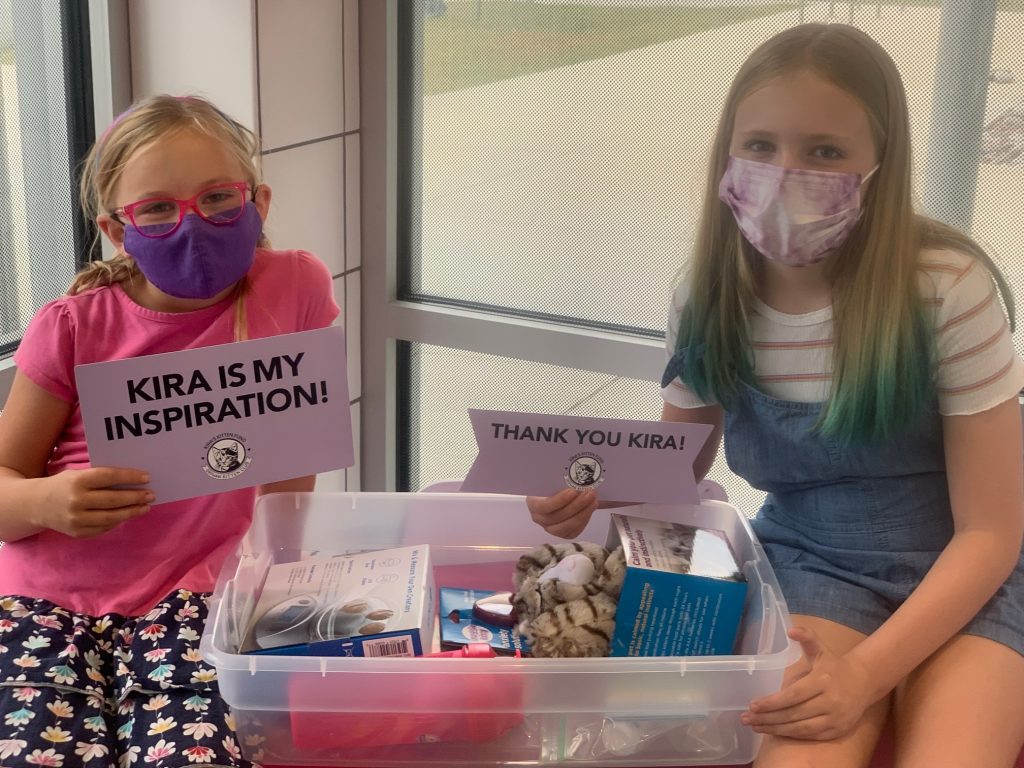 All of us at Lawrence Humane love seeing children of all ages engaged in animal welfare and fostering kittens! We know that if fostering kittens is a normalized part of a child's upbringing, it is a formative experience that will follow the child into adulthood. In fact, we've heard from many of our most engaged fosters that their passion for kitten fostering began in their own childhoods. We want to encourage as many families with children to foster as possible! We are grateful to Kira, her family, and the Orphan Kitten Club for helping more Douglas County kiddos engaged in kitten fostering!