The sun was shining as Lawrence Humane staff arrived early in the morning to the animal shelter on Saturday, September 18th. With high hopes, we prepared to find homes for more than 100 animals in a single day. Kennels were cleaned and plans were made for fosters to bring their foster pets to the shelter at various times throughout the day. This helps us refill kennels on the adoption floor as animals find their humans! Outside on the lawn, our friends from Hill's Pet Nutrition set up a lovely spread of free bags and goodies for adopters. We had our retail store fully stocked and ready to help new adopters find some fun new toys and essential supplies! Uplift Coffee truck was set to arrive in the early afternoon for adopters, staff, and volunteers to enjoy a nice cup o' Joe! It was a bustling and energetic day at 1805 E. 19th Street!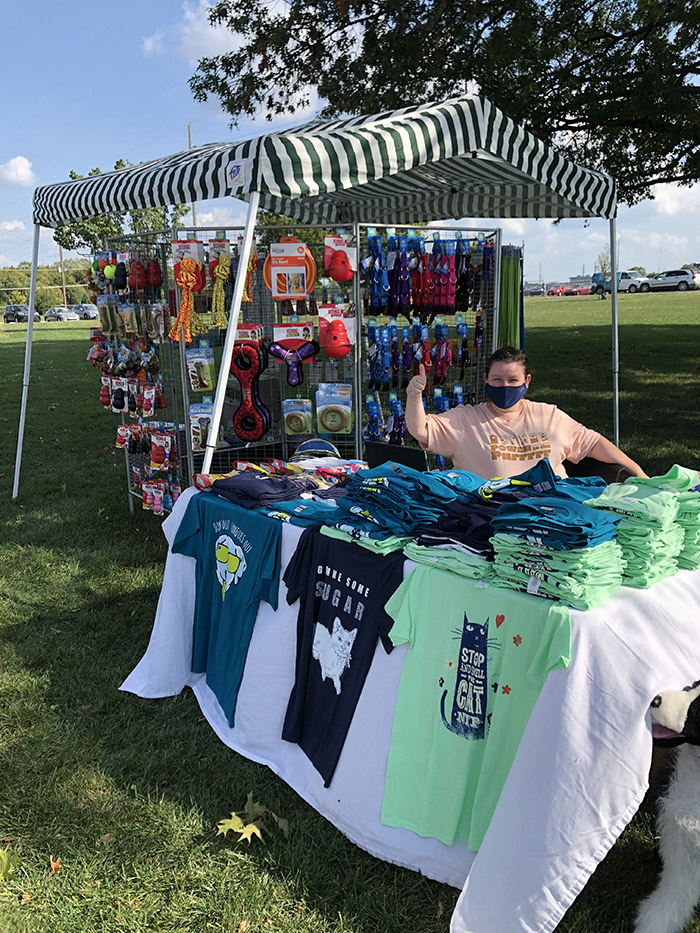 Every summer, animal shelters across the nation participate in a "Clear the Shelter" adoption special. Since 2015, Lawrence Humane has participated in this event. While we don't always completely "clear" the shelter, we always have an amazing life-saving day. This year was no different. We found homes for 47 dogs and 55 cats – the first time more cats than dogs have been adopted in the seven years we've been hosting this event! Take a look at all the wonderful moments from the 2021 Clear the Shelter Day! 
Photos taken by Megan Thomas
More about our Clear the Shelter photographer:
Megan is currently going to school to become a Vet Technician. She has worked at Clinton Parkway Animal Hospital for two years and plans to stay in the animal field forever! In her free time, she loves dancing, photography, and helping foster animals through Lawrence Humane. Megan specializes in family, maternity, and livestock photography. If you are interested in booking a session, please email her here. 
Thank you to our friends Kim Callahan and Mackenzie Clark for covering Lawrence Humane's Clear the Shelter Day in the local news outlets!