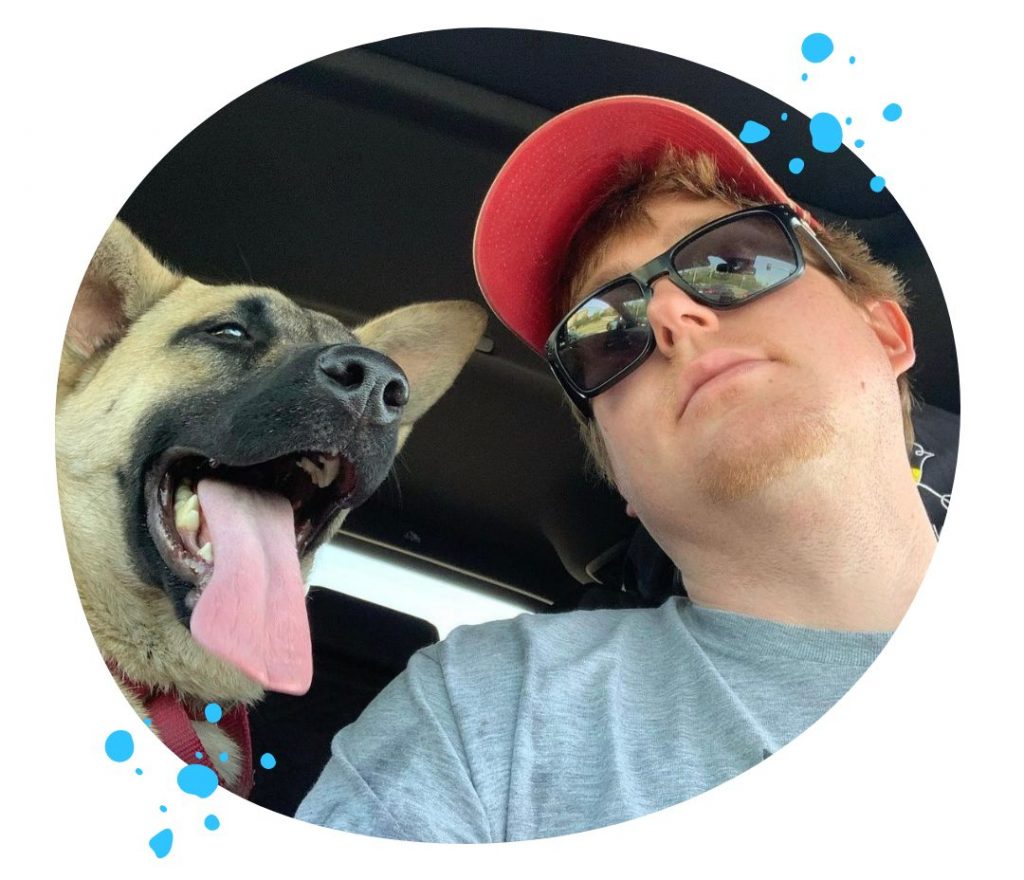 Jordan started fostering for us last year and is an absolute joy to work with! He is up for any challenge and takes some of our more energetic pups. Jordan does an excellent job meeting the dogs' needs and marketing them on social media. We're so thankful for our fosters who show up for dogs when they need them the most. Can we get a round of applause for Jordan?! 👏
Raelin always jumps headfirst into fostering some of our more challenging kitties! Right now she's fostering a kitty named Lilly who came to Lawrence Humane in rough shape.

With Raelin's help, the clinic has been able to address some of her medical issues and Lilly is on the mend! We're so thankful for the fosters who take on animals who not only need a loving home but also require a little bit of medical care before they're ready for adoption! We are able to increase our lifesaving because of folks like Raelin who step up for the pets that come through our doors.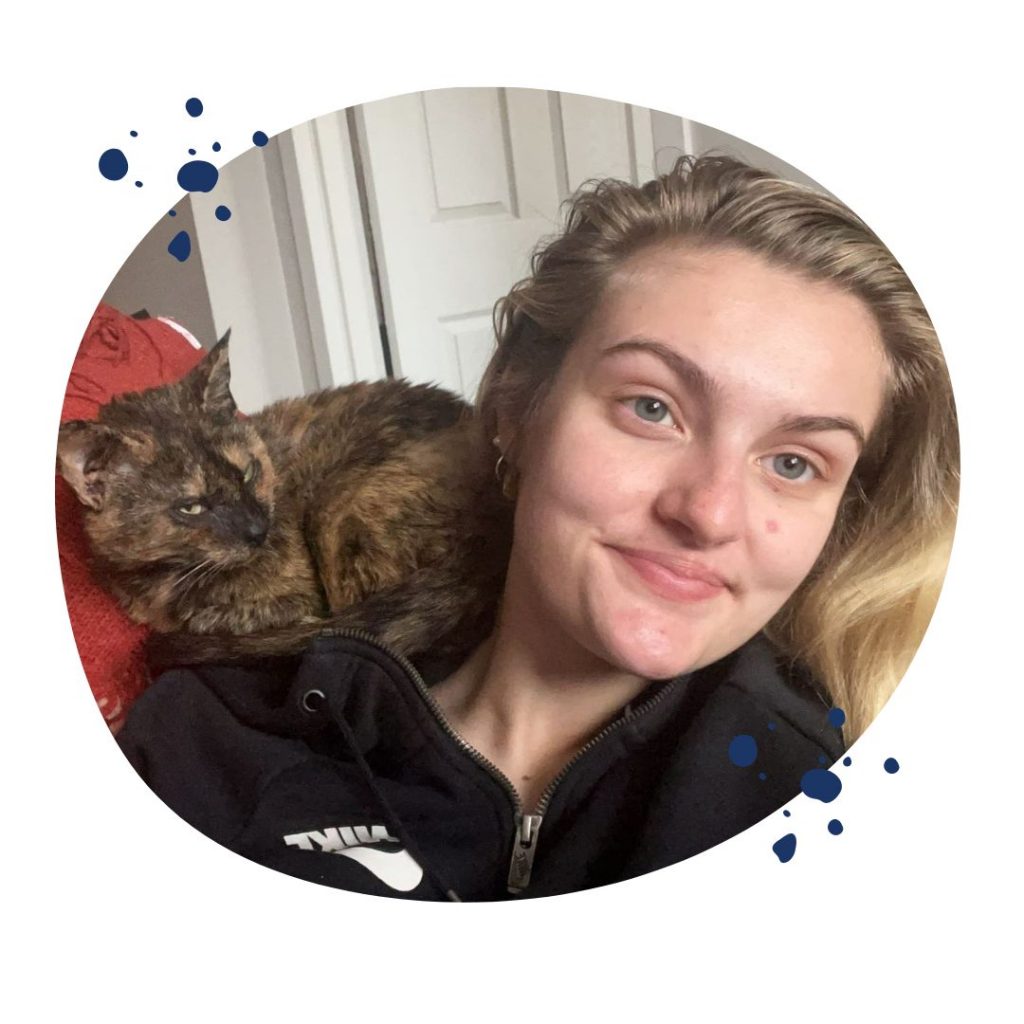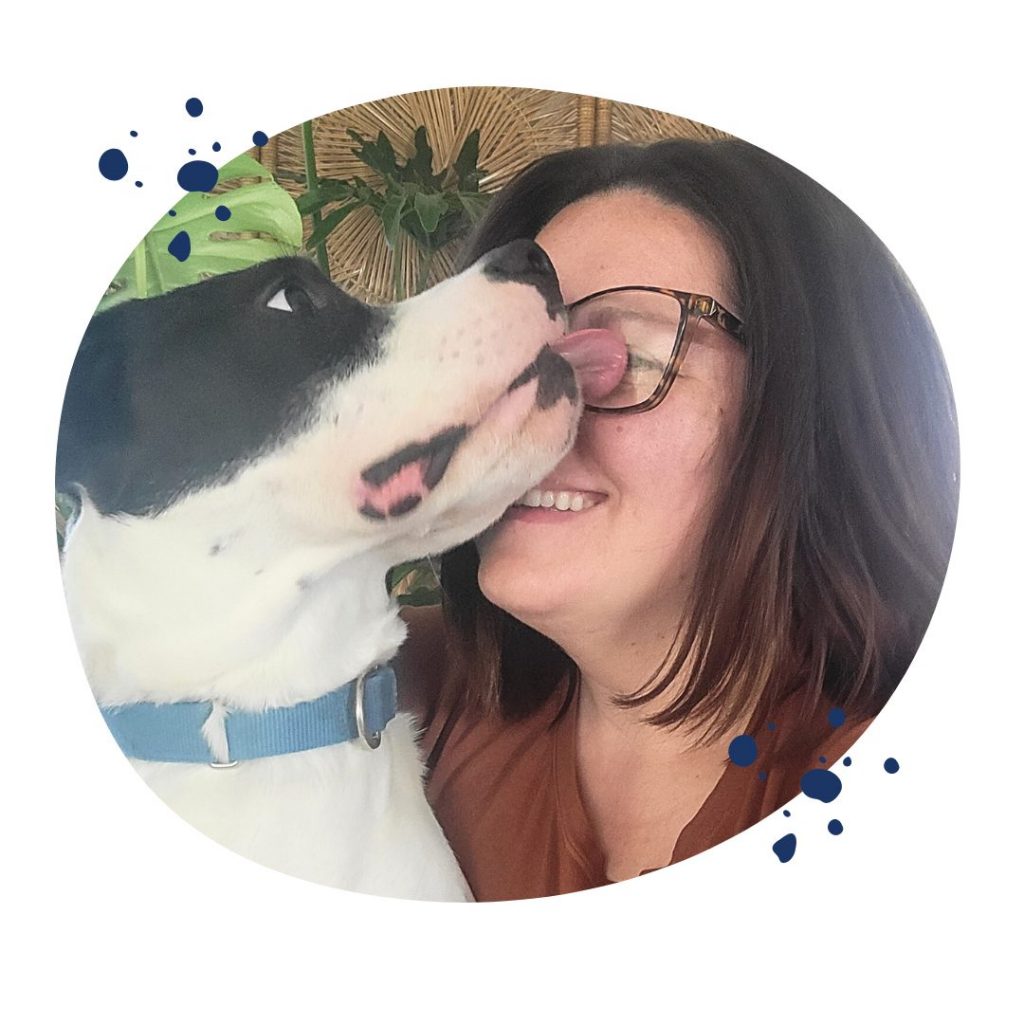 Caitrin Jacobsen is new to fostering and although she was a little worried at first about not being able to give them up, Caitrin quickly learned how addicting fostering can be and how impactful it is! Her incredible attitude and eagerness to help the animals of Lawrence Humane is inspiring. Caitrin has animals of her own and a young kiddo who helps entertain their fosters. Currently Caitrin and her family are fostering Tango (who is available for adoption and VERY VERY cute.) She even fostered a puppy for a little while, which means she was fostering two of our pups at once!
Caitrin is an all-star at marketing her fosters and promotes the heck out of the dogs who are in critical need of getting out of the shelter. She is a very special addition to our foster community and we are so lucky to have her!
Today's #fosterhero is Alicia Houser who is currently fostering adoptable Bart
Alicia doesn't have any animals of her own but is 1,000% committed to the dogs she's brought home. She loves fostering because it allows her to love and care for animals but not have a life-long commitment. Prior to Bart, she fostered a dog named Blossom who truly "blossomed" in her care! Fostering animals is a great way to test out seeing if pet ownership is right for you. It's also perfect for anyone who loves to travel and still seeks the companionship of an animal. We're so thankful for fosters like Alicia who take such amazing care of our dogs!