This was sent to us from Anushka – a volunteer from New York City!
"As I open the door to the Cat Room, I am immediately greeted by so many meowing kittens and cats longing for attention. I walk through the room and visit each and every one of them. I help some of the more shy ones become more comfortable with people, and help some of the newer cats become more adjusted. As I pet, play with, and carry them, a sense of fulfillment drifts through me, knowing that I am helping the Humane society by doing what I have always loved to do.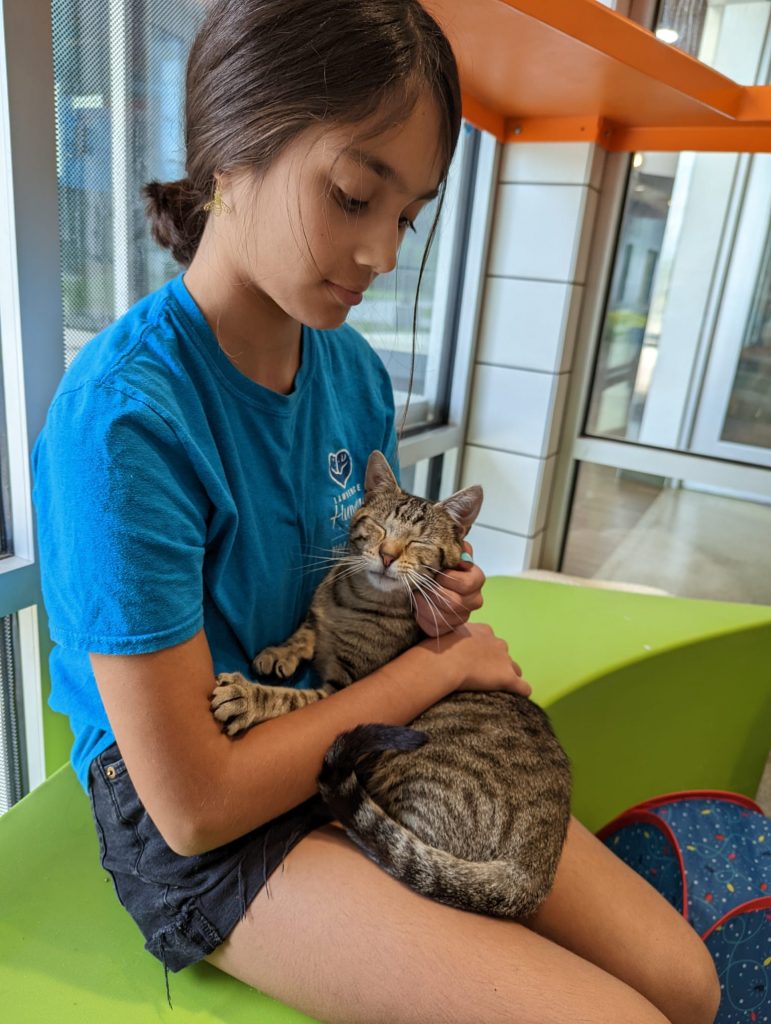 After socializing with the cats and kittens, my grandpa and I usually walk a few dogs. It's so hard to pick from the countless dogs jumping up and down in their enclosures, every one of them yearning to be taken outside to go to the bathroom or just let some of their energy out. It makes me happy to get the pups outside for time out of their kennel.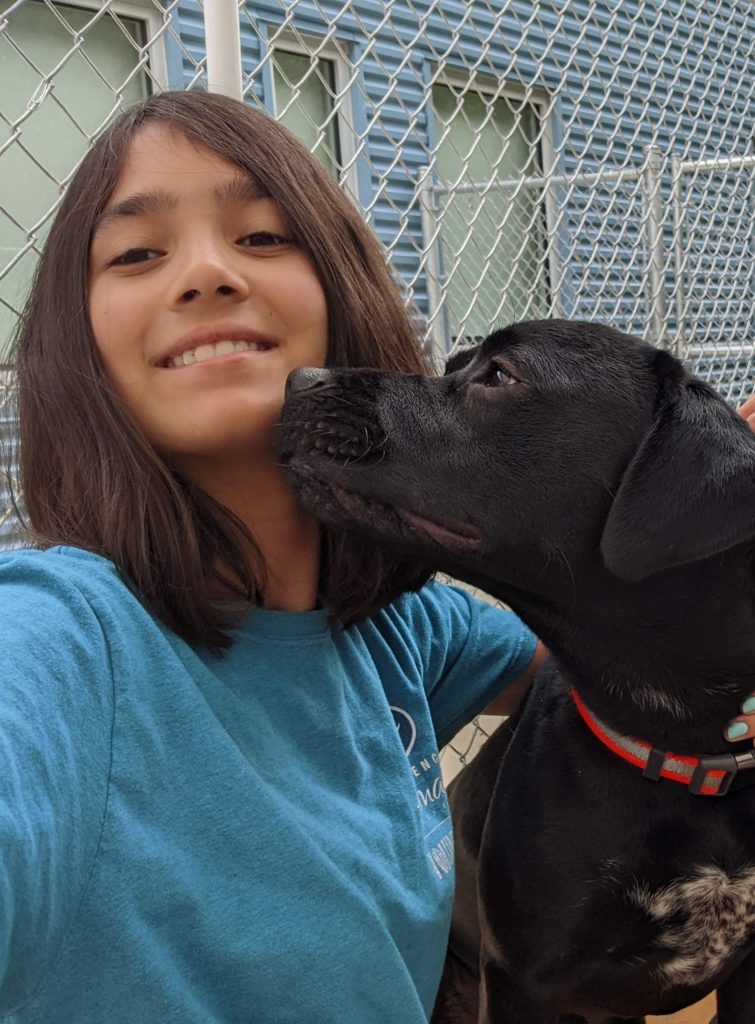 Sometimes I walk down to the workroom to do a load of laundry, wash dishes, or to make some treats for the dogs. These are just a few of the gratifying experiences that I get to do as a volunteer at the Lawrence Humane Society. 
Hi, my name is Anushka, and I'm 13. I live in New York City. When I visit my grandparents in Kansas, I make sure to volunteer at least a few times, and I have been doing this for three years. For me, volunteering isn't something that I feel like I should or have to do. It's something that I get to do. It's something that I look forward to every day when I'm not in Kansas. It's something that fills me with so much joy. I have always loved animals, but in New York, the volunteering age has always been 16. As soon as I found out that you could start volunteering at the age of 9 (with a parent/guardian) at the Humane Society, I didn't hesitate to sign up. The orientation is easy and consists of a few videos and a course with one of their talented staff members. Even though I am only able to come a few times every visit to Kansas, I have now spent almost 45 hours volunteering. Volunteers help so much to keep the shelter running, and are a key role in helping the hundreds of cats and dogs find their forever homes. What about you? Will you consider being a volunteer?"