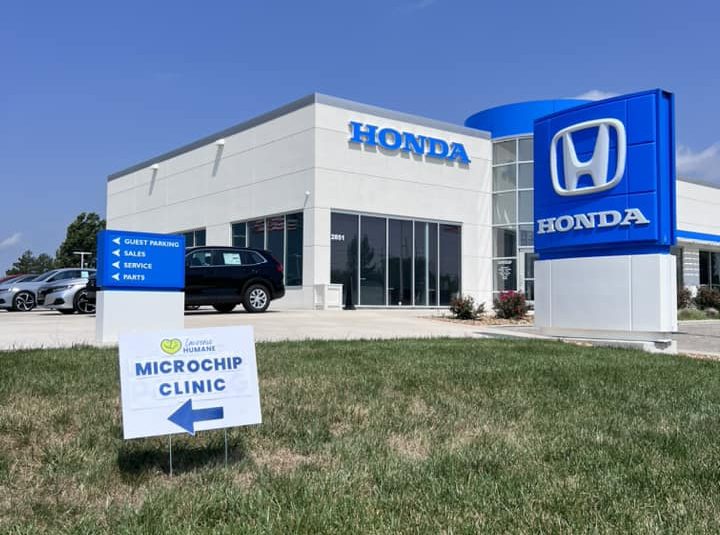 What an awesome day to serve the animal community of Lawrence! On Saturday, June 24th, Dale Willey Honda and Lawrence Humane partnered together to host a drive-thru microchip clinic at the Honda Dealership in Lawrence. During the event, 59 animals were microchipped for free thanks to Dale Willey subsidizing the cost. Dealership staff also provided hamburgers, hot dogs, chips, cookies to pet owners as they waited their turn in line. 
Timing couldn't have been better for this event as folks begin to celebrate the 4th of July, a day when more pets become lost than any other day of the year. A microchipped dog is twice as likely to be returned to its owner, and a cat is 20 times more likely! 
In addition to sponsoring the microchip clinic, Dale Willey covered the cost of any adoptions from Lawrence Humane on Saturday. The Lawrence Humane staff found 41 animals loving homes and our adoption board was very full – a sight we always love to see!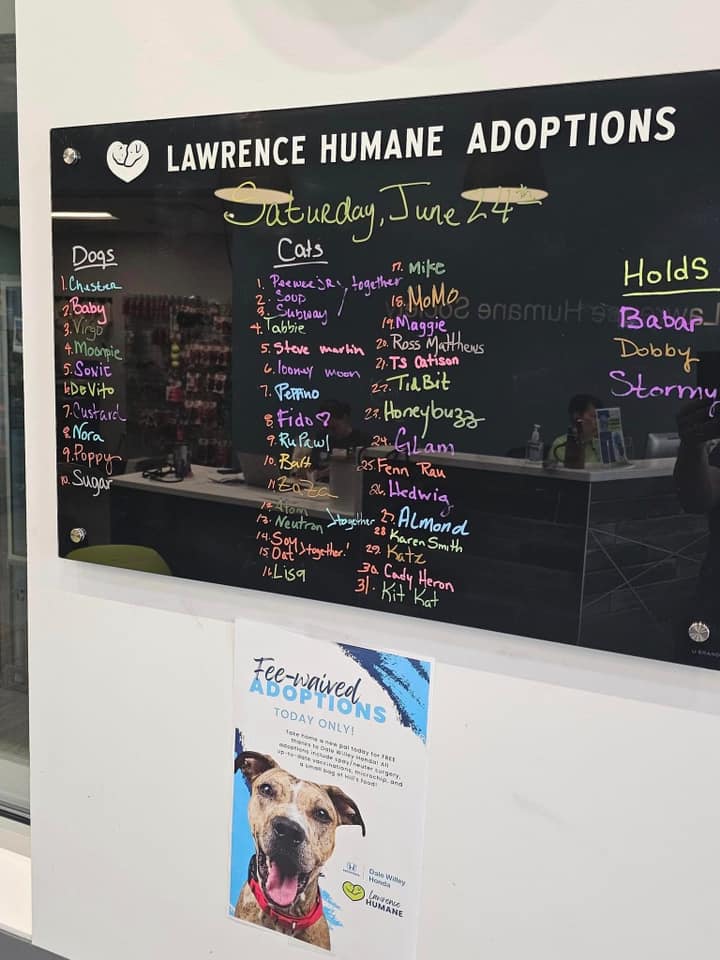 We're so thankful to our friends at 
Dale Willey Honda
 for helping us serve the pets and people of Douglas County! 
Lawrence Humane provides microchipping to the public for $25. It takes less than 5 minutes to complete and does not require an appointment. Stop by the Pet Resource Center any day of the week from 9am to 6pm. If you have any questions about microchipping your pet, please call us at 785-371-0473 or email help@lawrencehumane.org