While the
Lawrence Humane Society
placed 1st, 2nd, and 3rd in a number of meaningful categories, we're especially excited about our executive director,
Shannon Wells,
winning 1st place for Community Leader!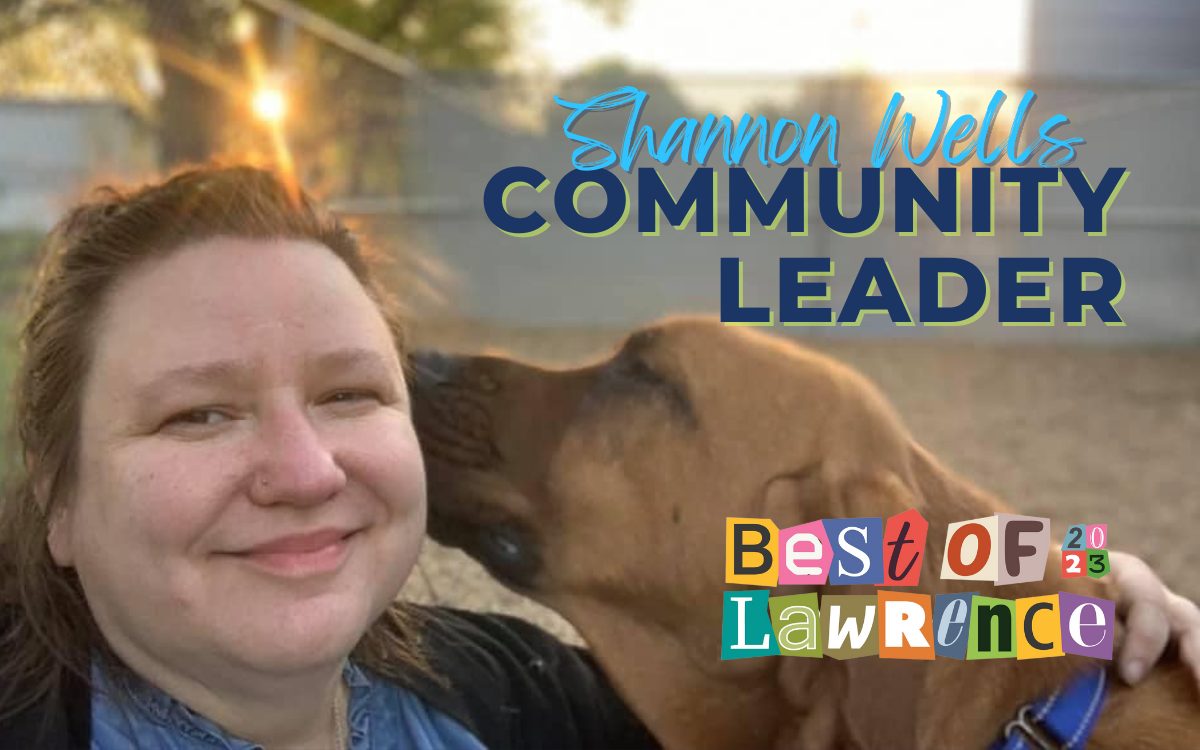 In the 3.5 years that she's been in Lawrence, Shannon has given more of herself to serving this community than many people will give in a decade. Her heart for the animals and pet owners of Douglas County is evident and knows no limits. In addition to ensuring that Lawrence Humane is running smoothly and the thousands of details that ensure successful operations are addressed, Shannon goes above and beyond in every facet of serving our organization. 
She is 100% committed to the best possible outcome for animals in our care. Due to Shannon's nonstop efforts, Lawrence Humane's veterinary and behavioral services have never been stronger, ensuring animals are not euthanized due to something treatable or trainable. Her commitment to our Crisis Pet Retention program has ensured that a program many thought would be temporary has been sustained and even grown. As a result,  hundreds and hundreds of animals have been able to stay with their loving owners rather than be surrendered.
Never for a second has Shannon put herself above the staff just because she's the director, instead she jumps right into daily tasks to help out. She is our backup Animal Field Services Officer and doesn't bat an eye at climbing through ditches to catch a lost, frightened pup. She's stayed after hours, acting as doula to dogs giving birth at the shelter in the middle of the night. She has bottle-fed countless puppies and kittens, including some with incredibly complex medical challenges, all of whom are alive and thriving today because of her diligence and care.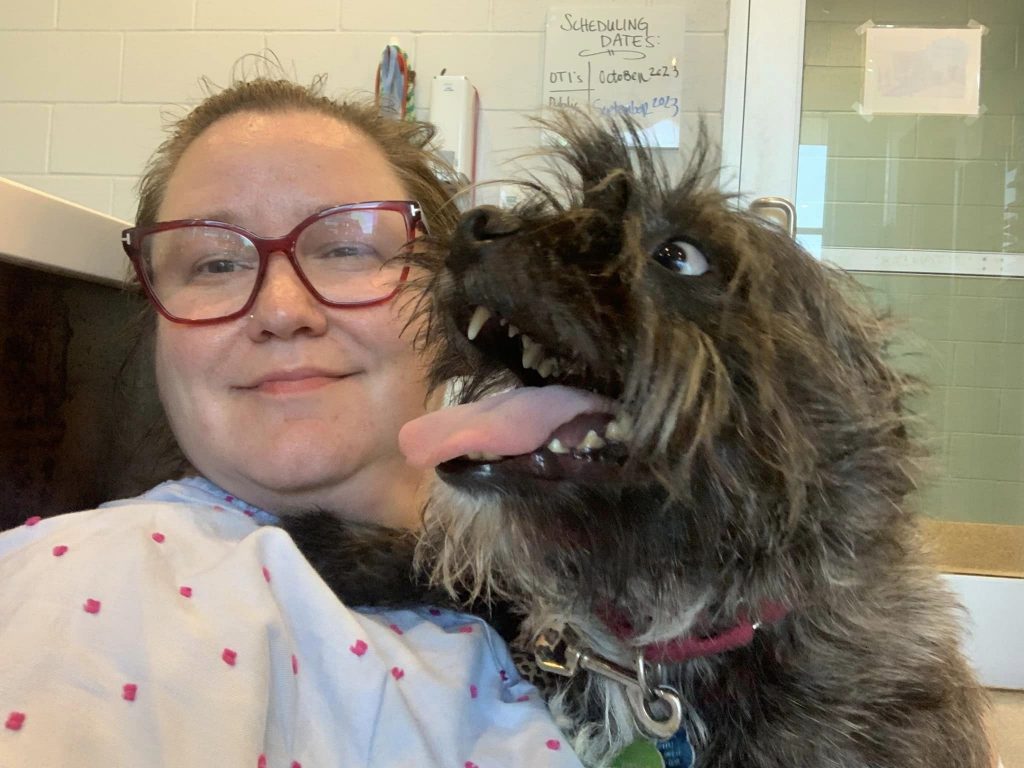 A certified dog trainer, Shannon has used her skills to teach and build capacity of staff, fosters, volunteers, and adopters. She has worked with adopters after hours, teaching the training skills that ensure that adopted dogs don't have to be returned to the shelter and adopters aren't left feeling broken-hearted.
Shannon cares immeasurably for her staff, constantly trying to make sure that all of us feel valued and heard. She ensures that staff are able to grow professionally through new trainings and educational opportunities. She uses her incredible photography skills to take pictures of shelter pets. She isn't afraid to get silly with us and provide a laugh when we need it most. She has shown by example what it means to be a leader.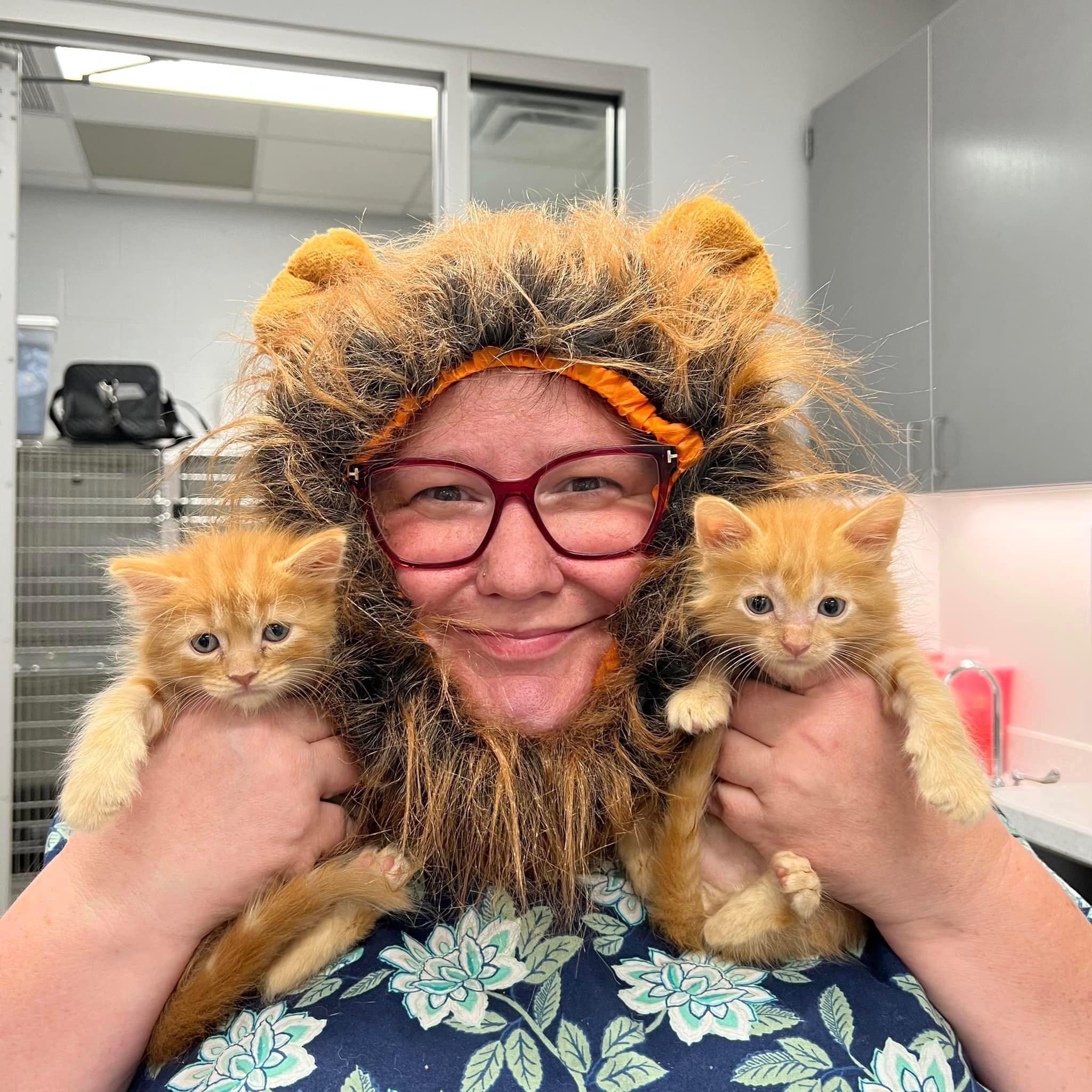 Shannon isn't someone who seeks attention or public adoration. In fact, this blog will likely embarrass the heck out of her. But that's what a community leader is – someone committed to the work and not in it for the glory. We are so proud of our executive director and thrilled she was voted 1st place for this prestigious award in our community!