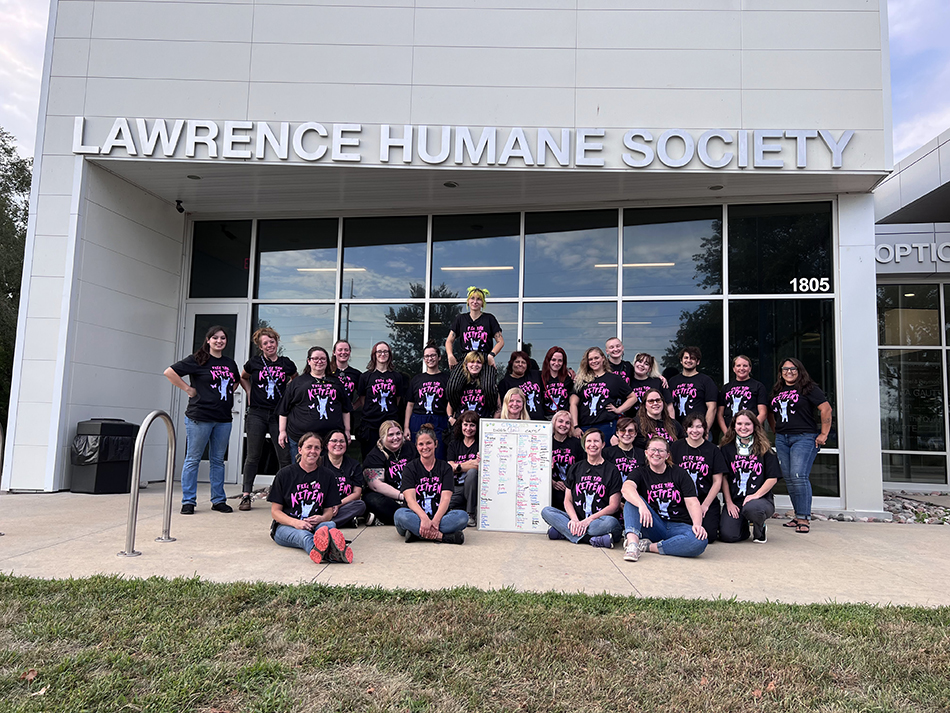 Every summer, animal shelters across the nation participate in a "Clear the Shelter" adoption special. This will have been our 9th year in a row (yes – even during COVID!) that we have hosted this exciting adoption special. While we don't always completely "clear" the shelter, we always have an amazing life-saving day and this year was no different. On Saturday, August 26th, we found homes for 163 animals – beating our previous year by 4 pets! All adoption fees were waived on this day and we had some awesome support from our generous sponsors! Many of our sponsors even spent the day with us passing out goodies to adopters and seeing all the wonderful animals find loving homes!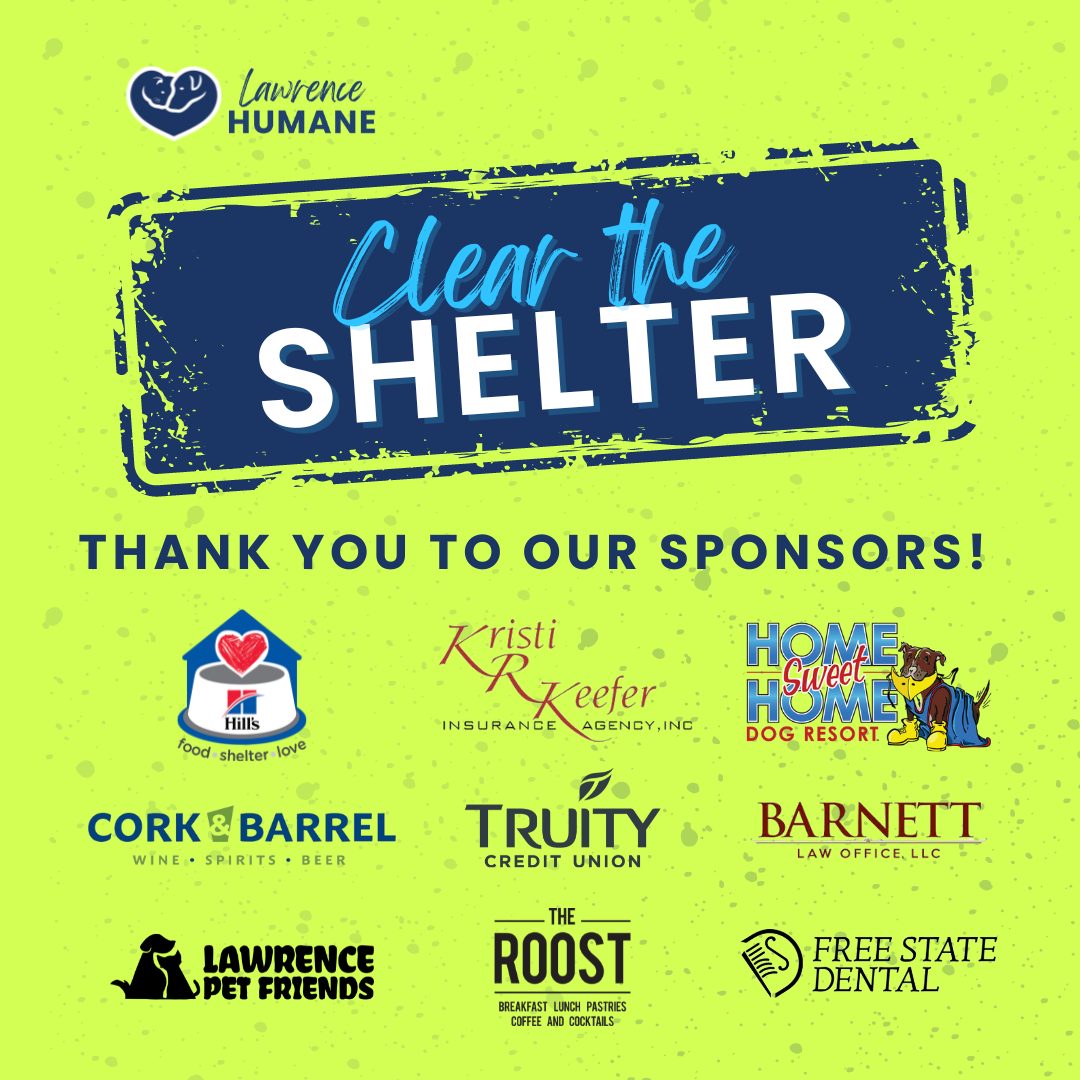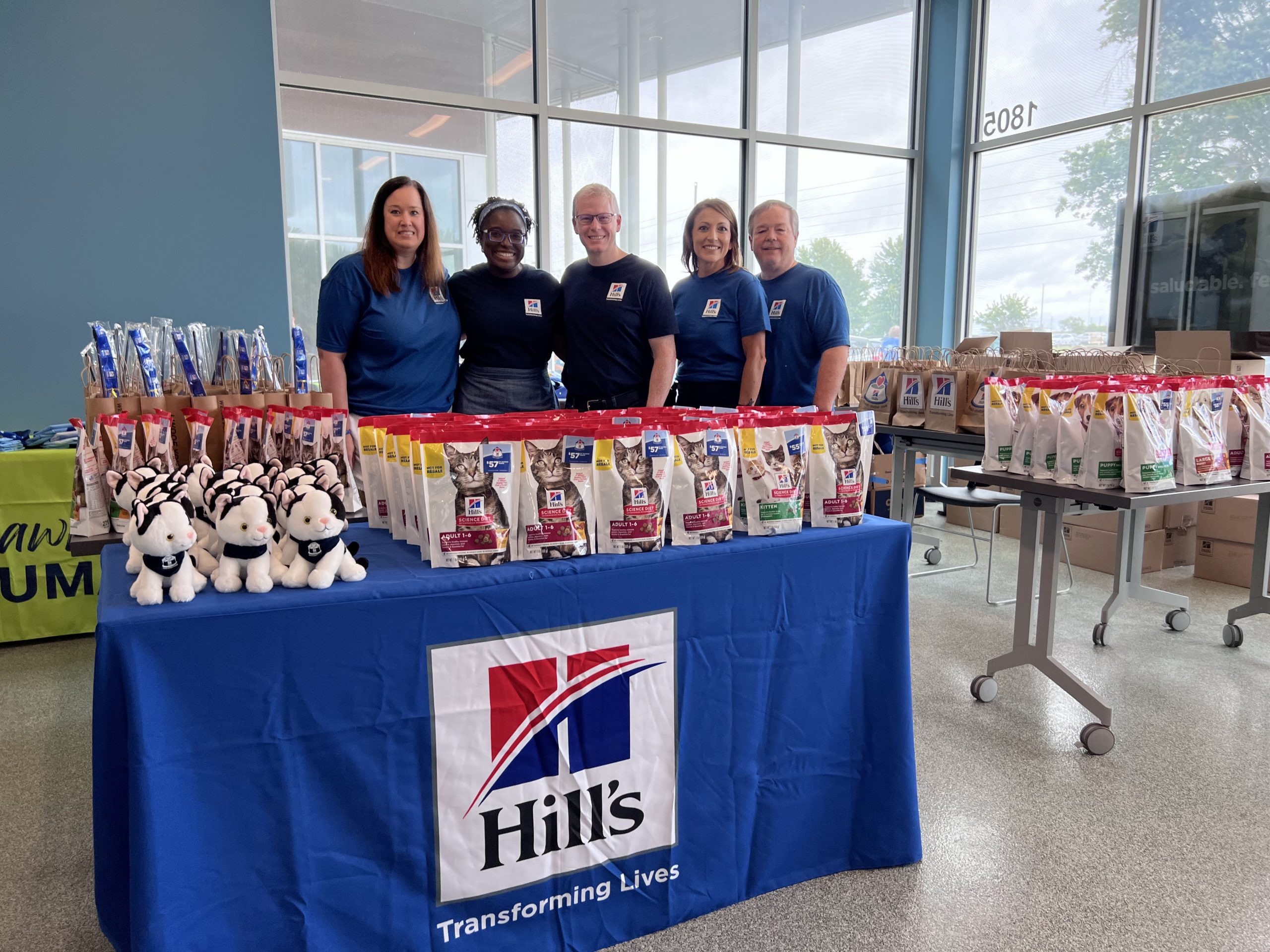 A few weeks prior to the event, we rely on our foster community to house the increased number of animals we transfer in from rural communities and smaller shelters who might not participate in this nationwide event. We transfer in puppies, kittens, and really awesome dogs of all sizes and ages. A Clear the Shelter foster typically cares for the animal for about 2-ish weeks and then brings them to the shelter at a specified time throughout the day. As animals get adopted, we move animals up to the adoption floor so there's always a variety of animals available throughout the day! Every animal is neutered/spayed, microchipped, vaccinated, and ready to go home with a loving adopter! Our adoption counselors have a conversation with CTS attendees and help folks find a great match for their lifestyle.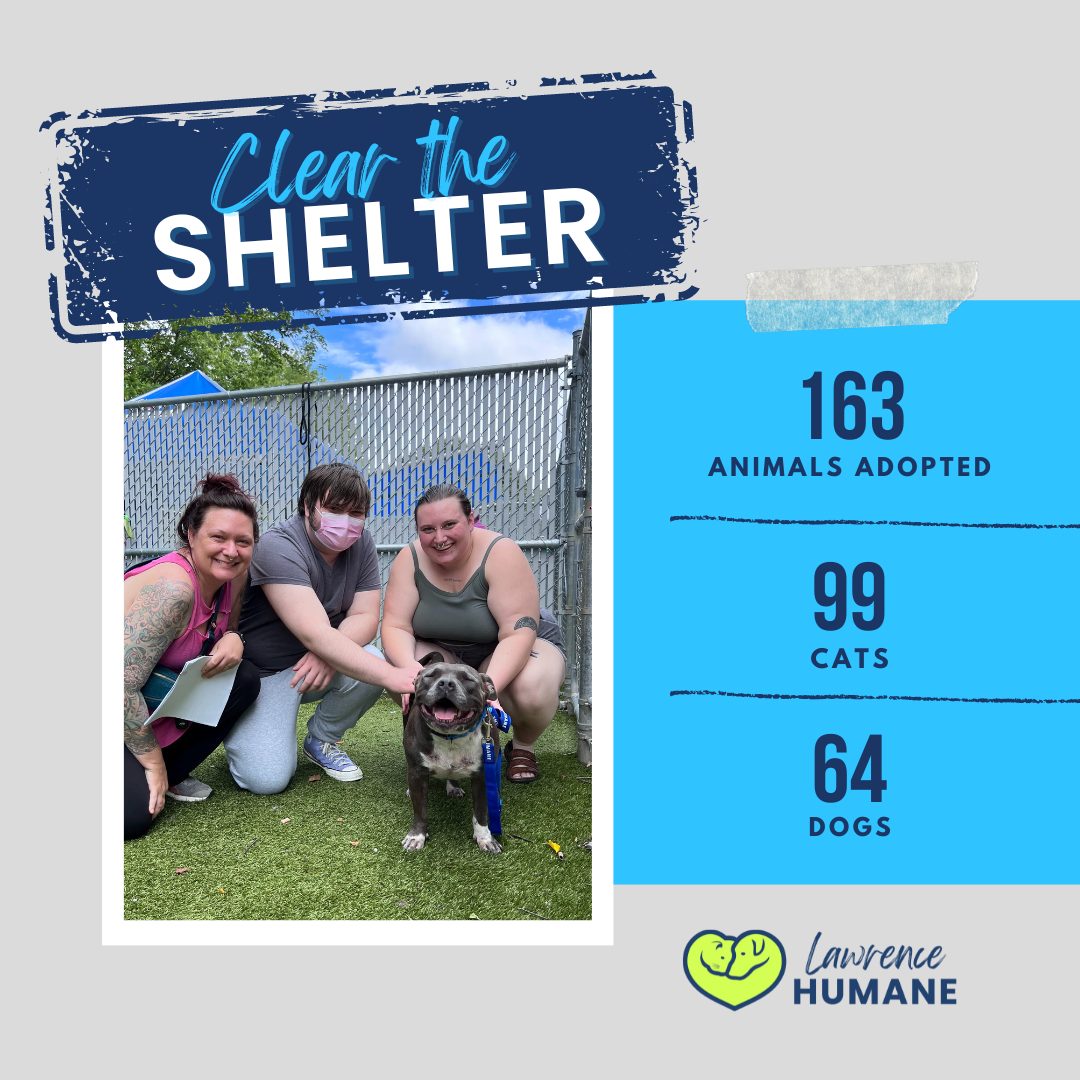 We understand there are some folks who are concerned that a no-fee adoption day could attract potential pet owners who mistreat animals, but after 9 years of hosting this event, there is not evidence to support that. We do not see a spike in animal surrenders, abuse, or neglect after the event. A handful of animals might be returned after the event if it isn't a good fit in their home, but surrender numbers are no higher than usual. People want to be part of something big and families from all walks of life show up to find a new best friend for their home! It is truly a delightful day to be part of! 
Take a look at all the wonderful moments from Clear the Shelter Day 2023:
Photos by Pancho Metz and staff member Sydney Martin