When Echo first came into Lawrence Humane Society's doors, we realized she was a total sweetheart. Whether she was playing with her toys or snuggling up to you at any chance she got, she always found a way to brighten someone's day. 
Any time Echo was hanging out with her doggy or human friends was a good day, but October 2nd, 2020, was an especially good day for her. On October 2nd, Echo got to go home to her new human friends! And thanks to the generosity of McCarthy Subaru– she also got to leave an important legacy on our shelter. 
In honor of National Make a Dog's Day in October, McCarthy Subaru of Lawrence generously donated $100 per adoption in honor of 31 "Underdog" adoptions. In total, that meant 31 dogs found loving homes and our shelter pets benefited from $3,100 worth of life-saving donation funds. Because Echo found her forever family in October, she was one of the 31 sweet dogs who were recognized by McCarthy Subaru with a $100 donation in her honor.
The premise of this kind gesture was to help dogs of all kinds be adopted, but especially the "underdogs," or dogs who have extra challenges. Some of the reasons a dog might be one of these "underdogs" would be: if the dogs are living with disabilities of any kind; chronic medical problems; breed discriminations; older age; or any other circumstance that would significantly impact their lives within an adopted family. 
Check out the video below to see more about Subaru's 2020 Underdog promotion!
While not all dogs had the same situations, the one thing they had in common was their ability to love. These dogs were clearly loving, cuddly and deserving of all the attention. McCarthy Subaru showed how worthy these dogs were by donating in honor of their adoptions. Echo's example is a great one of how McCarthy Subaru was able to highlight her legacy by giving in honor of her and others like her.
While in our shelter, Echo was diagnosed with a slight malformity in her right leg that caused her to favor it while walking. Our vets said Echo's condition did not seem to cause her pain but it did affect her walking. 
According to our vets, she may have been born with this leg condition or it stemmed from an injury of some sort. Either way, Echo would have to have an x-ray on her leg in order to learn any more. Without radiographic capabilities in our shelter currently, this meant further answers for her would fall into her future owner's hands.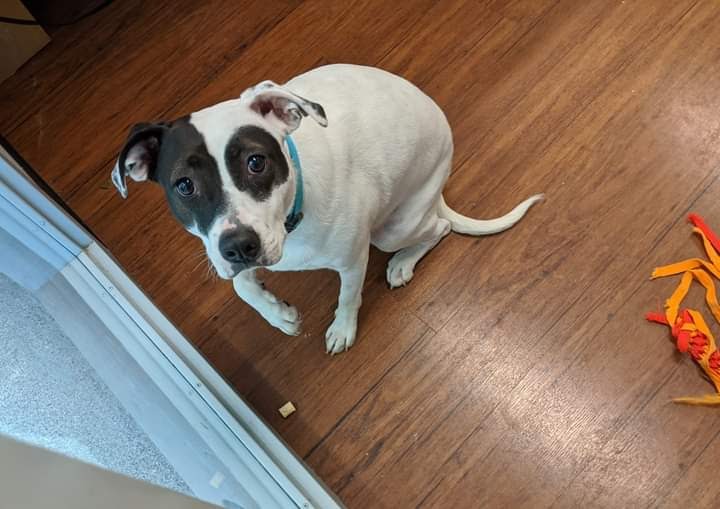 Finding Echo a new home would mean she could get the care she needed and maybe get the x-ray on her leg. Echo consistently showed herself to be the bouncing, happy girl our shelter knew and loved, so thank you to McCarthy Subaru for helping our shelter dogs.
For dogs like Echo, they are always worth the extra care and support. We hope she is happy, healthy and her new family is giving her all the TLC. 
Underdogs like Echo bring love and light to the lives of their families just because of who they are. 
So, we just want to say thank you to McCarthy Subaru for believing in the strength and resilience of these underdogs!
You truly made their day.