It's no secret that the Lawrence Humane Society community is full of animal lovers. Animals… We love them, care for them and at some point, they kind of just became our life, you know?
Our support network is a vast group of dedicated people who gather around the similar goal of caring for pets in need. Though we all have different reasons for joining the animal welfare community in Lawrence, one common theme we all share is that our inspiration comes from our own pets. It's amazing how the love of just one animal can shape the way we see animals for the rest of our lives. 
If, like us, you've decided to channel the love of your  pet into the caring for community's most vulnerable pets, we want to help you get there. Here's our list of seven possible ways you can join Lawrence Humane Society's mission.
1. Adoption/Recommending for Adoption
This may go without saying, but if you adopt from Lawrence Humane Society, you are participating in one of the single most important activities in animal welfare. By providing loving care to an animal, you make the biggest difference of all for them. We get them for a season, but you get them for life. 
If you haven't adopted yet, this is a wonderful way to participate in our mission! Head on over to our main adoption page to find your best friend today! 
If you're already filled to the brim with critters and you just can't right now, no worries! You can still help.
 If you know someone who is searching for the perfect companion, but not sure where to look, steer them toward our shelter pets! You could be the reason one of our shelter pets finally goes home.
It'll help your friend and the pet. It's a win-win!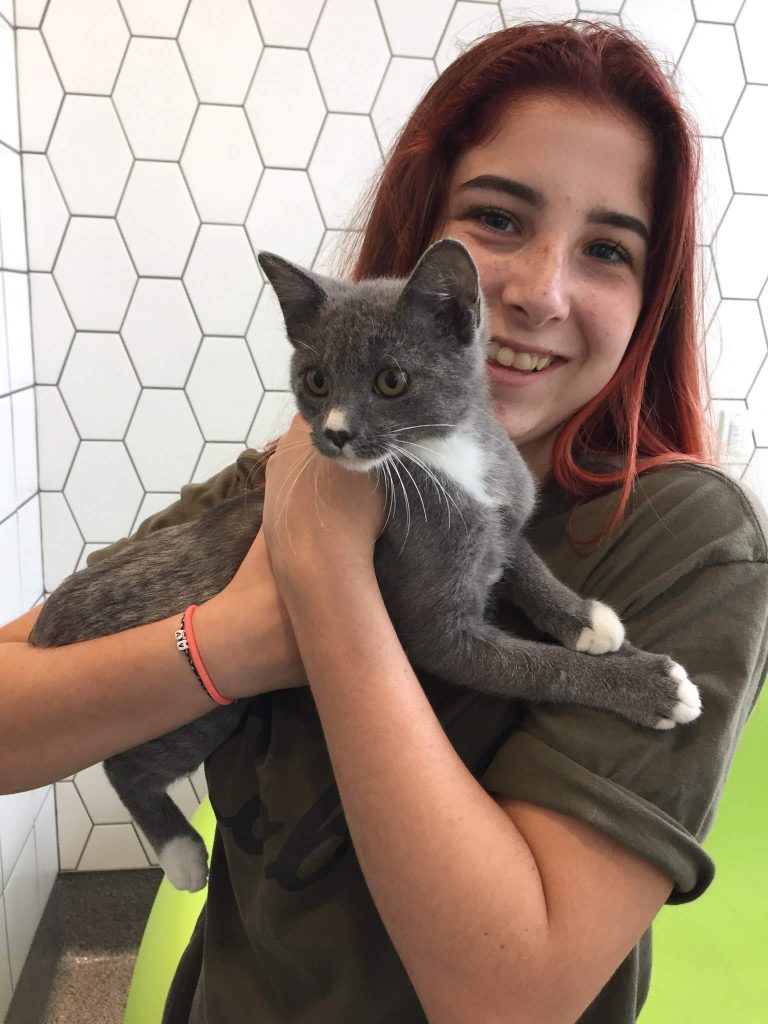 2. Attending Our Fundraising Events/Planning Your Own
Lawrence Humane Society frequently hosts fundraising events for the animals. We have larger events like our Annual Paw Valley 5K and Fur Ball Gala, which this year turned into a live streamed variety show, as you may remember. We also have adoption specials throughout the year and smaller events like the Fur Ball Weekend Extravaganza this year at McCarthy Subaru and Kitten Yoga with Genesis Health Clubs Lawrence.
These events all help us raise money to keep these animals happy and healthy, so every little bit helps. Just participating in the fun will make a difference for an animal in need. Please stay tuned for our upcoming events, so you can help us care for animals in need!
In addition to our fundraisers, you can also plan your own fundraising events. Whether you want to plan a fundraiser between you and your friends, a night out at a restaurant in town, or any other type of fundraising event that's planned by you, we are totally on board! However, we just would like you to apply to make sure we know who is fundraising for the animals. To learn more about how to plan your own fundraising event, please read more on our website.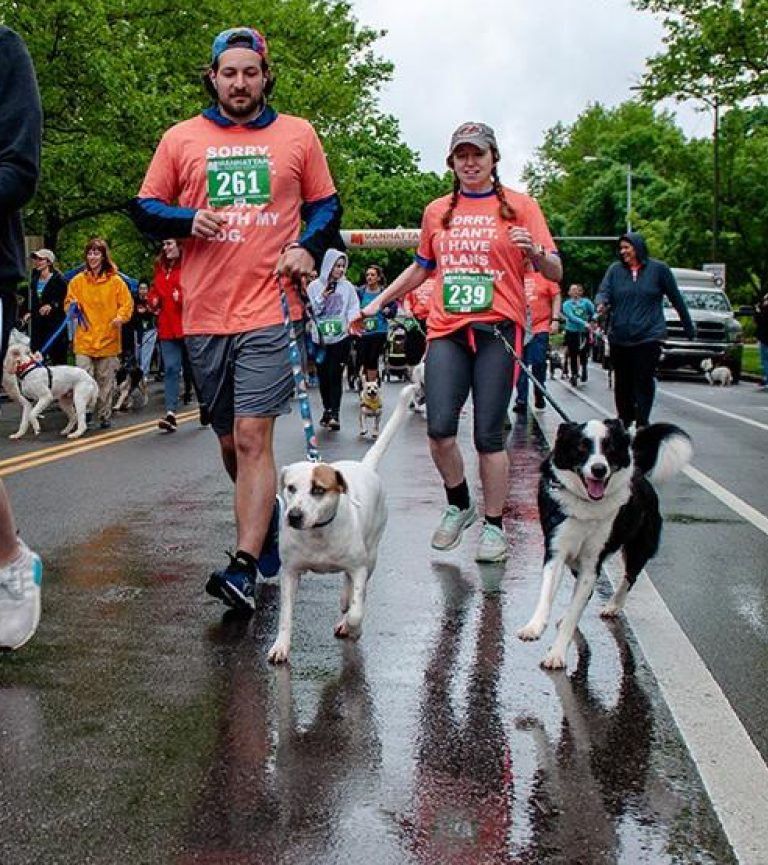 3. Donating Animal Care Supplies
One really great way to help the shelter pets is to provide for their basic needs. Shelter animals always need food, bedding and other necessities like this, so helping the animals in this way can be very helpful. 
We have an Amazon Wishlist, as well as an online page on our website dedicated to our current supply needs. If you feel this is a way you would like to help, then please check out the list to see what you can buy on your next grocery store run.
Take it from Grace (pictured below) that anyone of any age can join in our lifesaving mission!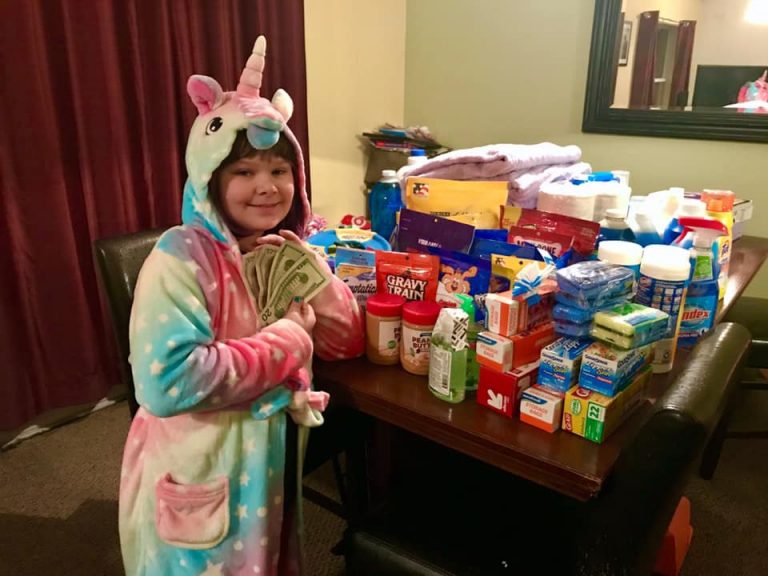 Our volunteers are the rock this shelter relies on. They're skilled, passionate for animals and versatile in the roles they play for us. They truly are amazing people. 
Our volunteers give their all to care for our animals, whether it's feeding them, taking them out or cuddling them. We are so grateful for all the ways our volunteers support this mission, and they do so in many different ways.
For example, in addition to the standard volunteer duties, some volunteers lend their skills in animal photography, while others help complete office tasks or facilitate events. Each individual volunteer has unique things they bring to our organization and are vital to our animals. 
You can volunteer as an individual, group or family. Even college professors have volunteered their classes for special projects! We would love to see you in our next volunteer training session, so follow this link to learn more.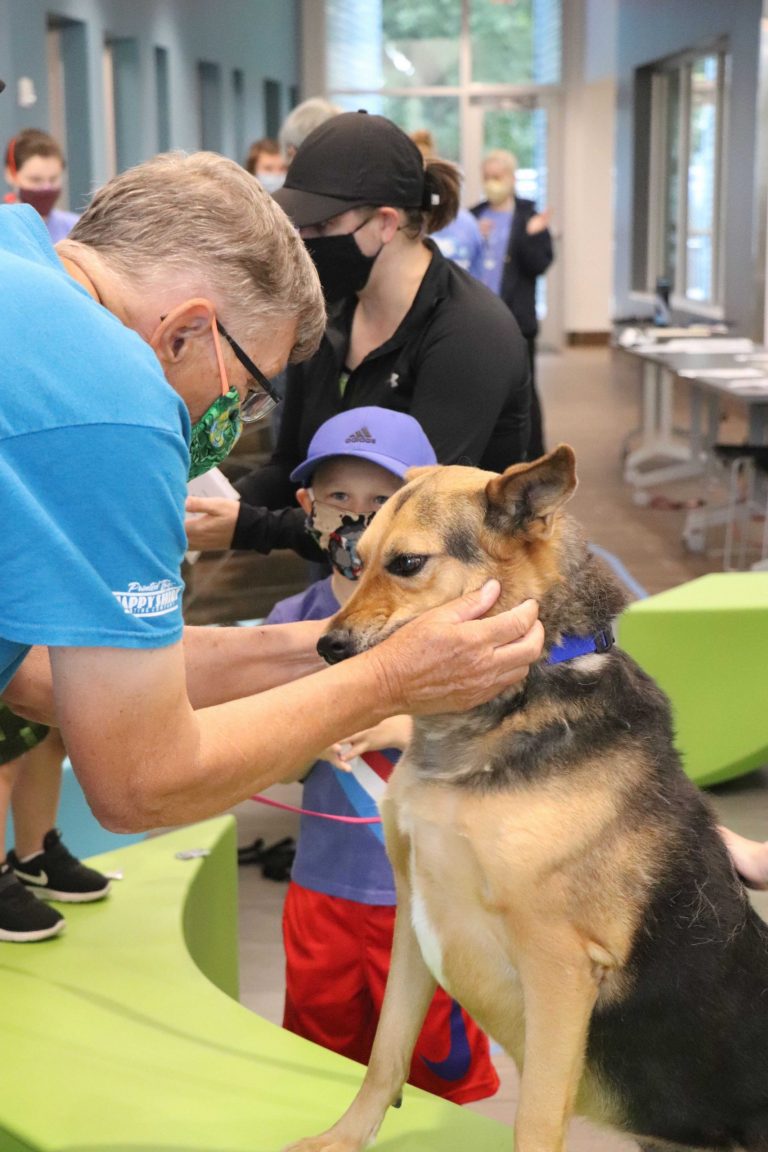 Fostering is incredibly important, and it became especially important during the pandemic when we needed safety measures to keep staff safer. Fostering means an animal gets to spend 24/7 in a home environment and not our shelter, which is a win-win for the pet and its future-adopter. 
While we do the best we can to make the animals comfortable, most animals will always prefer a home foster environment to the shelter. With lots of cuddles, play times and places to roam, home environments just suit some animals' needs better. Additionally, fostering means the animals receive more exposure from your family and friends, which increases their likelihood of being adopted faster. 
As a foster, you have three main functions for the shelter: providing more care to animals who may require extra care due to illness, injury etc., helping kittens and puppies grow up before they are old enough to be adopted and serving as "adoption ambassadors" for animals who may be overlooked in the shelter. Each of these roles is vital to our mission. 
Fosters are provided all necessary medical care and supplies for their foster animal while in their care, so as long as you have a space and a love for animals, you can become our next foster hero. To learn more about how you can open your home to an animal in need, be sure to check out the "Get Involved" page on our website.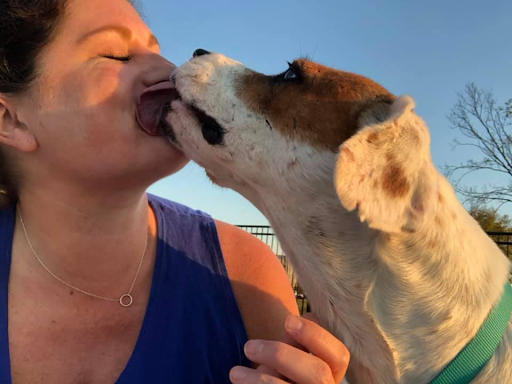 Sometimes, you just love our mission so much that you want to turn it into a career. . . and we fully support this! Working at Lawrence Humane Society is a rewarding, meaningful experience. If you feel your calling is serving animals, I would highly recommend you consider applying for our team. 
We have a few different departments in Lawrence Humane Society, however, not all will have positions open, so be sure to check out our website for more information. In general, our departments are: Adoptions, the Pet Resource Center, Medical, Behavior, Volunteering and Development & Communications. Each has a specific role for our shelter and will occasionally have openings, so be sure to keep an eye out!
In addition to our full-time, paid positions, we also have internships for college students who are looking for more experience before diving into their careers. The Development & Communications Department offers two internship opportunities in the spring and fall semesters for college credit, the Mission-Driven Development Internship and the Content Creation Internship. The internships will give you experience through learning about our shelter's communication and fundraising efforts, so check them out if you're interested!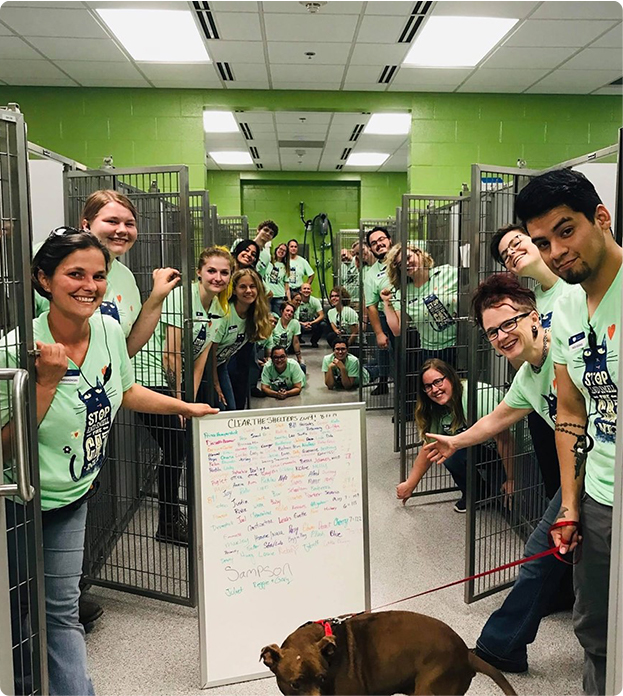 7. Giving Life Saving Funds
The last important way you can help our shelter animals thrive is by becoming a donor. Whether you give $10 or $100, supporting this shelter means these pets' essential supplies, veterinary care and everything else they could possibly need would be provided with love by you.
Donations are essential for the mission we have of saving and nurturing pets in need. Rest assured that all donations are put to good use for them. Each donor who gives is the hero behind our pets' success stories. If giving is something you feel able to do, please consider this life-saving action!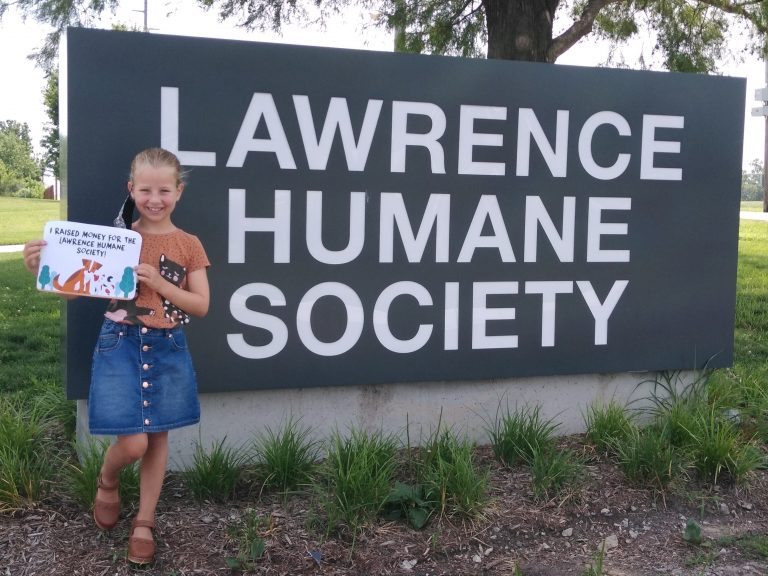 We are so grateful to all of the people who work hard to make Lawrence Humane Society a safe haven for animals in need. Every time an animal finds love and happiness through this shelter, our community sees their own animals' stories in theirs.
We hope you'll consider finding your own way to be a part of our mission for these animals. Hopefully, this list will be a great resource to get you started!