When a wonderful dog mom lost her job and housing in 2020, she did everything she could to keep the family together. For months, she lived in a hotel that offered extended stays with her 14-year-old black lab, Samantha, and her two six-year-old mastiff mixes, Scout and Tyson, while she looked for a job to pay for more permanent housing.
When she could no longer pay the hotel and was still in the height of her job search, with a heavy heart, she realized the situation may require surrendering her best friends. All three dogs meant the world to her, and she was desperate to keep them in her life, but she was very afraid of what may come for all four of them if she didn't find some help.
Then she found our CPR Program.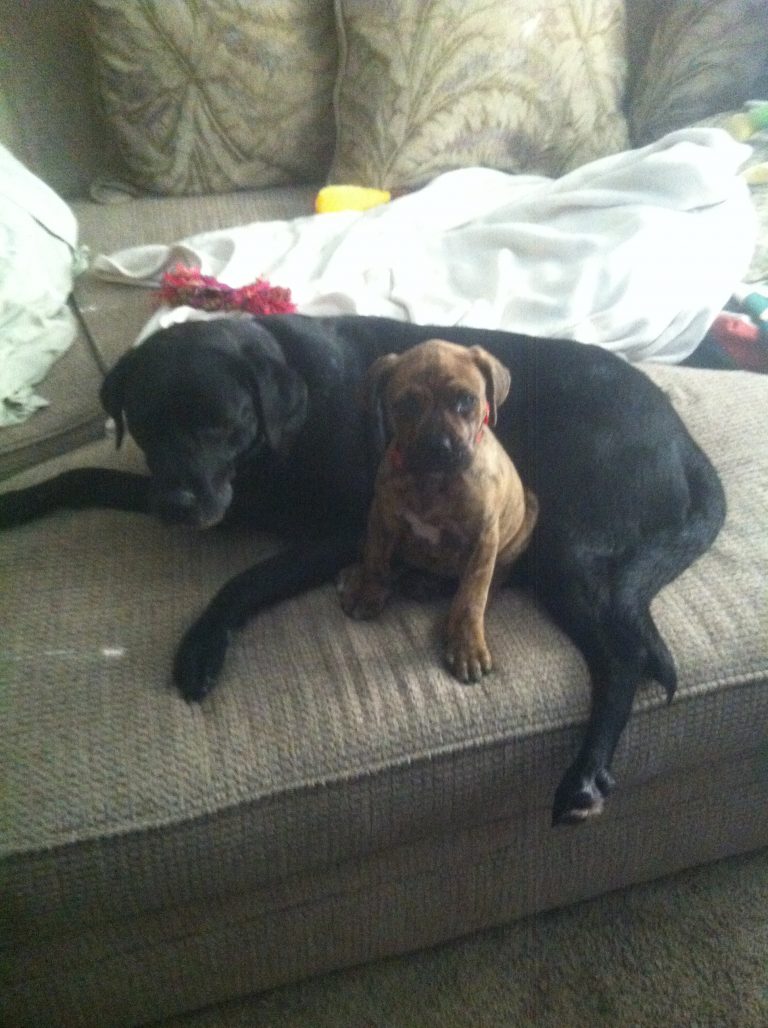 This dog mom applied for CPR assistance from our shelter and our representatives called her within an hour of receiving her application. Our shelter staff did everything in their power to provide the support she needed, so she could find new job and housing opportunities without worrying over what would happen to her fur babies.
Our staff members worked extra hard to board and care for all three dogs while their mom searched for opportunities. In addition to the boarding, our shelter vets helped neuter Tyson, because his mom had requested that, as well.
Because of Samantha's age, our staff decided a foster home would cause the least stress on her, so an amazing foster family took her in to live with them for a while. Scout and Tyson stayed in our shelter and Home Sweet Home Dog Resort for the duration of their boarding experience.
While Samantha, Scout and Tyson's Mom was separated from them, she called to see how they were doing frequently. It was clear as day that they missed each other dearly.
After about six weeks, their mom was able to take them home again. After she secured the job and housing she needed for their family, they could reunite at long last.
The happiness of their reunion was felt by all of our shelter staff who watched. If you'd like to see the video of Scout and Tyson's reunion with mom, you can see it below.
Recently, their mom sent our staff an email explaining her feelings about the CPR Program. Here's what she said:
"All four of us have survived big hurdles in our lives," this dog mom and 2020 CPR Fund recipient said. "I couldn't imagine a day without coming home to these faces or waking up to them. I can't say it enough, but in our eyes, you are our angels. Thank you for everything you guys have done
."
Did this story move you? Spread the word about this program to anyone who may need it! And if you would like to learn more about how you can help more of this community's families in need, check out our CPR Program's page